Benefits and Drawbacks of Sharing a Mortgage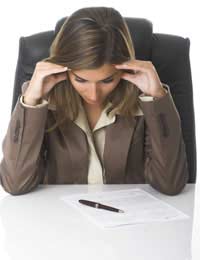 One of the most obvious advantages of sharing a mortgage is that it gives you a chance to get on the property ladder, which you wouldn't otherwise have.Depending on whom you to choose to share with can offer different benefits. Sharing with a family member can give you the security that you have someone you know well that you can fall back on should you need financial help.If you are sharing with a serious investor or somebody that already has a mortgage then they can offer you guidance and help going through the mortgage process.
Sharing with friends also has the extra benefit that it can be a lot of fun and bring you closer together.One of the biggest benefits is the financial side. Sharing a property allows you to still be a homeowner but without having all the responsibility resting on your shoulders. You can still feel like the home is your own, but you are not taking on as much risk.
Lenders will also be more comfortable lending to first-time buyers if you have your parents acting as guarantors for the mortgage. If your parent's salaries are being taken into account you will also be able to aim higher and get a property that might normally be out of your price range. However just because the lender is willing to lend you the money, it doesn't mean you have to take it if you can't afford the repayments.
The Downside of Sharing a Mortgage
Everybody would like to own his or her own home, but not everyone will be suited to sharing a mortgage or even a house with somebody.One of the drawbacks of sharing is having first to decide on where you both want to live. It may be that you feel passionately about one house, but your friend is not so convinced about it or wants to live somewhere else. There is going to have to be an element on compromise when it comes to sharing.
You may also find yourself arguing about what type of mortgage to take out. One of you may earn more money and want to make higher repayments while you may not be earning very much and want to take an interest only option.When it comes to decorating the house, unless you both have the same taste then you could encounter problems as you will both want to decorate it in your own style and will both feel like the house is yours to do with as you please.
One of the riskiest things you can do is to share a mortgage with a stranger. There is a high possibility that somewhere along the line you will have an argument or a disagreement, also if they are a stranger you may not feel as comfortable around them as you would a friend, so it may not feel like your own home.
Sharing with your parents is probably one of the most safest ways to share a mortgage, but this could still seem like you don't have your own independence and could mean that they are often still very much involved in how you look after the house and your finances.
The biggest problem people who share face is when one of them wants to move out or sell their share of the property. Unless the other one can take on the mortgage payments by themselves then you may have to sell your house and you may find yourself back to square one. It is important to discuss this before you sign a contract and decide what would happen if one of you wanted to do this.
To Share or Not to Share?
When it comes to sharing a mortgage if comes down to who is involved, how well you know each other and what you want out of the equation. If you simply see it as a means to an end and feel comfortable and confident that you will get on with the other person sharing the mortgage then everything should be fine. It is not something that you should walk into blindfolded, as it is a big commitment, so you should be sure about yourself and the other person before you enter into any agreement.
You might also like...