Buy-to-let Mortgage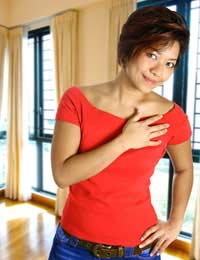 If you're not house proud or don't mind somebody else living in a property you own, then a buy-to-let mortgage could offer you a worthwhile investment.
The popularity of buy-to-let mortgages has rocketed in the past few years, and it is not hard to see why.
If you choose the right property, right location and get a good deal then a buy-to-let mortgage can provide you with a valuable income and could also help you to pay off another mortgage on another property.Buy-to-let mortgages also have the extra benefit of allowing rental income to be considered in calculations when deciding how much you are allowed to borrow, normally this will be no more than 80% of the value of the property.
Where to Buy
When most people think of renting they picture dirt ridden students living in badly furnished rented accommodation or young people that like to throw parties every week.However if you are not precious about your property and merely see it is an investment, then the student market is a very lucrative one.
House prices in University towns are steadily increasing, as students migrate to these areas during term times and need a place to live.
Buying in these areas has huge benefits, you will have minimal outgoings, as students are not known for their demands for good quality furnishings they will often not mind if fittings are not new.Although you cannot demand as much rent, you are almost guaranteed to have demand for your property and have the house empty.There is also huge potential for renting to young couples, and especially young professionals in cities such as London.
House prices may be slightly higher in these areas, but there is a lot of demand for rented property in cities as many young professional cannot afford to get on the property ladder. You also have the extra benefit that they will probably take better care of your property, although you will find yourself paying more for it in the first place.
The last thing you want is a property that is sitting empty with no rent coming in, so it is important to think hard before you decide where to buy.
Types of Buy-to-let Mortgage
There a two types of buy-to-let investor, there's ones who fancy the idea of becoming a landlord and renting out a property to perhaps fund their own mortgage, or there is the serious investor.
The serious investor will normally have a number of properties in a portfolio and will normally commission out the day-to-day running of the property to a letting agency and have little or nothing to do with the property.
Before the buy-to-let boom took hold, the only buy-to-let mortgage you could get was a standard variable rate deal. However, now you can adapt buy-to-let to almost any mortgage type that is out there.
Unlike residential mortgages you will often need a higher deposit and be able to pay some of the value of the property upfront.
A lot of borrowers also opt to just pay the interest that is owed to the lender and not the actual mortgage balance, this works for the savvy investor who will then sell on the property at hopefully what will be a higher price.Buy-to-let properties are an attractive investment and allow you to use property as a tool to either fuel another mortgage or simply make lots of money. If you fail to choose the right location and don't do your homework you could be left with a property that nobody wants to rent, so make sure your finances can cover you if things go wrong.
ABOUT MORTGAGING IS FOR SALE.
This website is for sale [more info].
You might also like...