Choosing the Right Location for your First Home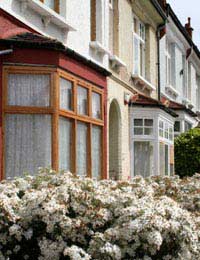 Whether you are buying your first property as an investment or to live in, the right location can almost be as important as the right mortgage.They say location is everything, but it can often be hard to know just where is right to buy.You will know yourself which area you want to buy in and you should take factors into account such as how far away the property is from local amenities, such as shops, local transport and your work.
It is surprising how many people forget to check out the local area before buying a property there. What may seem like a quite village during the week could turn into something different at the weekend. It is also worth looking at how often things such as trains and buses run from your desired location, and also whether they will disturb you. For example, when you go to visit a house you may not notice that the bus stops right outside, or that it is close to the local airport, but you can find these things out by doing some research.It is also worth looking at the nightlife in the area, if you are looking for a quite property then you need to make sure that the street you are on doesn't come to life at night with rowdy pub goers.
House Price Increases
Before you buy a property it is worthwhile taking a visit to the areas local estate agency to find out how much other houses are going for in the area. If you are very organised you should also start to look a year or so before buying, as you will be able to get a good idea of whether house prices are going up or down in the area.There will inevitably be some areas of the country that very rarely see drops in house prices, such as London and a lot of areas in the South, however you should make sure you are not paying over the top for your property.Newspapers and television programmes often display yearly tables as to where's hot and where's not to buy property, these will give you a good idea, but they are often very vague, so it is unlikely to include your area.
Aiming too High
Most people's first property will not be a grand palace or the house of their dreams, you must be realistic. You should aim low in terms of what you can afford and remember that you can always upgrade further down the line. You may have to live close to an area you want to live, so you can afford a home, or you may have to settle for a smaller property than you first intended. The most important thing to remember is that your first home should be a steeping stone onto the housing ladder, it is a gradual process that will take time.
You must always think carefully when it comes to choosing the best location to live. Somewhere may look good on paper, but in reality it may not be what you are looking for, so make sure you learn as much as you can before you buy.
You might also like...