Commercial Mortgage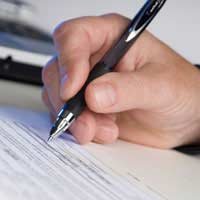 If you own your own business or are thinking about setting up one, then paying rent for the business premises could cost you just as much as paying a mortgage for the property.Your business might be a takeaway, or even a boatyard, and it may be that you haven't even thought about owning the property or assume it would be too expensive.However, with a vast array of lenders willing to lend on commercial properties, it is now easier then ever to get a commercial deal.A commercial mortgage works in the same way as a mortgage taken out on a residential property, however the application process can often be a lot more trickier.
Where to go for a Commercial Mortgage?
Your first port of call should be a bank, these have historically been the place to go for a commercial deal, banks will sometimes limit their commercial lending to customers without a good credit history, so it is worthwhile also visiting a mortgage broker.
There has recently been a huge influx of specialist commercial lenders come into the market that will only go through mortgage brokers, so if your bank says no it does not mean that your dream needs to end there.
If you own your own business then most likely you will be self-employed, which means getting a commercial mortgage will involve a lot more paperwork compared to a residential mortgage.
Applying for a Commercial Mortgage
When applying to a lender for a commercial mortgage it is not just your financial situation that they will take into account, they will also look at how successful your business is, and what future it has.If your business is a shop for example then there shouldn't be too much risk involved for the lender, as the property can be easily converted should your business fail.If your property is a bit more specialist and will not be able to be adapted should your business fail, then this will not be as appealing to the lender, as they will find it hard to sell on the property should anything go wrong.
When it comes to taking out a commercial mortgage you will also be subject to the same fees that residential borrowers face, and depending on the amount of money you are looking to borrow, this could cost more.One of the benefits of taking out a commercial mortgage is that banks will often have a bigger budget when it comes to lending you the money, as long as your finances are in good shape.
Living in your Commercial Property
You may be thinking of killing two birds with one stone and living above your commercial property as well as using it for business purposes.This is allowed, however, depending on which lender you go to they will all have different guidelines as to how you can do this.If it is a new business you may be expected to prove that what is located at the premises is a business, it may also effect how much money you can lend if you are using the property as a home as well.
If you own your own business and are looking to also own property it makes sense to apply to buy your property and take out a commercial mortgage, as long as your business is going well and you can afford the payments, it puts you in control and adds to the sense of pride you have for your business.
ABOUT MORTGAGING IS FOR SALE.
This website is for sale [more info].
You might also like...