Mortgages for the Self-Employed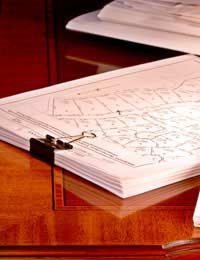 Being self employed does not mean that you cannot get a mortgage, in fact mortgages for the self-employed are becoming increasingly popular and it is no longer the case that you are considered more risky or will be turned away.You may be a plumber, builder, own your own business, or even work on commission, do not think that this will go against you. As long as you can prove your income then there shouldn't be a problem.Self-certification mortgages are steadily on the increase, people are no longer working the set nine to five daily hours anymore and many people now own their own businesses. If this is the case then you will have to self-cert your income, which means you will be responsible for proving how much money you earn to a lender.
This should be quite a simple process in theory and as long as you have kept your payslips and bank accounts there shouldn't be a problem. Where you may come into difficulties is if you work a lot on commission or your take home salary is a lot less then what you actually make. For example, a salesperson's basic salary may be only £12,000, but they may make up to £20,000 extra each year in commission. This type of person would need to self-cert as they may not be able to get a mortgage on their basic wage.
Who to Go to for Self-Cert?
Most lenders will offer a self-cert product, and a lot of them will have rates just as good as mainstream mortgages. Some lenders may view you as an added risk because your wage may fluctuate, and your line of work may be slightly riskier. Where you might come into trouble is if you are a sub-prime client, meaning you have bad credit, and you want to have a self-cert mortgage. This type of borrower can sometimes be at a disadvantage. If you are a self-cert borrower it may be tempting to increase your income or try and borrow more money by claiming that you earn more than you do. A good lender or mortgage broker should warn you against this as it is breaking the law, apart from this you won't be bale to prove it.
Self-cert mortgages are seen by some as more risky, in terms of what people claim they can pay back and what they actually can. It may be that when speaking to your mortgage adviser you are simply a few thousand pounds short of getting the deal you want. Do not be tempted into bumping up your income, you will get found out and in the long run it will be you that will not be able to pay back the mortgage.
Self-cert mortgages are a strange breed of mortgage, they are used by the incredibly wealthy, business owners and people who employ themselves, but they can also be used your average homebuyer who doesn't have a full-time job. They can be a great asset and enable you to prove that you can get on the housing ladder, and as long as you have all your paperwork in check you shouldn't go wrong.
You might also like...