The need for Insurance and the Added Cost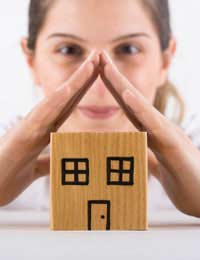 When it comes to choosing which insurance to purchase with your mortgage, it can almost be as tricky as deciding which mortgage to take out. There are a mountain of insurance products out there in the market, some of which you will most definitely need, and others you will not. When it comes to buildings and contents insurance you will need to take out the buildings insurance, as this will protect you should anything happen to your house such as a fire, or it is damaged in some way.It is up to you whether you take out contents insurance, but if you have valuables in your house then this would be advised, in case you are burgled or break anything that is of large value.
Now that you have a mortgage there is not just yourself to consider, you should also think about any family members or a partner you may have taken the mortgage out with. Should anything happen to you they may find it hard to pay off the mortgage by themselves, and although nobody likes to think of the worst happening, it might be a good idea to prepare for it, which is why you should consider life insurance.Life insurance will protect you should anything happen to you, and it could supply a substantial income or financial help for a partner that it left behind, which could help them pay the mortgage.
Insurance to Cover Your Mortgage Payments
One well known type of insurance that is linked with mortgages is Mortgage Payment Protection Insurance, or as it is sometimes shortened to, MPPI.This may seem like an extra burden and an added cost at the time, but this type of insurance could prove to be vital if you were to lose your job or have an accident, or anything else that might mean that you can no longer afford to keep up with your mortgage payments.MPPI is normally a good idea whatever your circumstances, but is especially useful if you are unsure yourself as to whether you will have a job in six months' time. There are a number of different ways that you can pay for the cover, so it is worth speaking to an adviser which is able to advise you on the best one. You could pay one lump sum and get it added onto the cost of the mortgage, or you could set up separate payments.
As well as MPPI you may also want to consider Income Protection or Critical Illness insurance, they like MPPI will cover you if something goes wrong, but they are more customised to illness or you loosing your job.
When applying for your mortgage you may think that you are already paying enough money, so don't want the added cost of insurance. However, taking out mortgage insurance is just like taking out insurance on any other purchase that you may make. So if you insure your mobile phone, it may be worth asking yourself whether you also should be insuring your property, as this is a much larger investment.
You might also like...