Outlook for the Market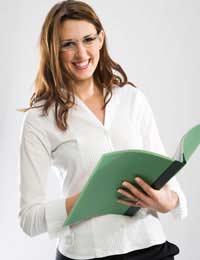 A crystal ball would come in handy when it comes to the outlook for the mortgage and property market. The market is constantly changing and at the moment lenders are withdrawing their products on a weekly basis, so it is hard to predict what the market might do.As a potential mortgage borrower the best thing to do would be to make sure that you seek the advice of your adviser and make sure that you are prepared for the worst. It may sound harsh, but you need to look at the market in an objective way and ask yourself what you would do if interest rates went dramatically up and could you afford to pay your mortgage.
Analysts are constantly predicting what they think will happen to the mortgage market and while some of their premonitions come true, it is no good hedging your bets on a wild theory or something that will probably not come true.At the end of the day, if you want to become a homeowner then despite what the market is doing, you will always want to be a homeowner. You may have to weather the storm for a short period of time, but the UK will always be a place where people wish to own their own property.
When you Know the Outlook is Good
The best time to buy a property is always when interest rates are low, as this means you will be able to get the best rate, however if they are low this means that they will also end up going up by the time your rate comes to an end. If you are on a tracker rate you need to make sure you know roughly where the market is going to go, which an adviser should be able to tell you. You don't want to put yourself on a tracker rate if the market is predicting that interest rates are going to steadily increase for the next five years.
People will always talk about property crashes and house price deflation, but as long as you do not stretch yourself too much in the first place you should be ok. There will always be people that need houses, and current population figures are higher than they have ever been, which shows that demand for housing will never go away. If you want to buy a property and get your foot on the housing ladder then predictions for the market should not stop you.As long as you are not foolish and take on more than you can handle there shouldn't be a problem. You may have your house for five years, and in those five years house prices may slowly go down, but if you hold onto your house for another five years you will almost certainly make more money from the property then you bought it for.
Nothing is certain, and while it is important to not walk into buying your property with your eyes closed, it is equally important to not be put off by scare stories about a negative outlooks for the market, there is never a perfect time to buy, so you should follow your heart and do what you feel is right.
You might also like...