Overpaying on the Mortgage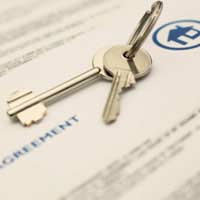 When it comes to overpaying on your mortgage you can save thousands on your mortgage if you choose to go down that route, but many people find that they may start off with good intentions but that doesn't follow through.If you are lucky enough to be able to afford to overpay on your mortgage then you should make the lender or your broker aware of this. A lot of mortgages are flexible and will allow you to do this without paying any extra, however if you decide you want to suddenly start overpaying half-way through a deal, the lender may not be too happy with this, so it is best to give some advance warning.
You don't have to overpay on your mortgage by a substantial amount, just an extra £50 a month can help reduce the amount of interest that you pay. If you are likely to overpay just a couple of times in a year then it may not be worth altering your mortgage altogether, but if it is going to be a regular occurrence you should think of getting a different type of mortgage to the normal fixed rate.Some lenders will have written into their contract that you are not allowed to make overpayments, this is because you will have agreed a rate with them and if you pay more money into the account then they will loose a set amount of interest that they have calculated for, based on the rate that they have given you.
How Much you Can Save
Research shows that if you pay an extra £50 a month on your mortgage then that could result in your mortgage being paid off three years earlier, and a total of £12,253, over three years.If this payment is then increased to £150 then it will go down by around £27,500 and the mortgage will be reduced by eight years.You may also want to pay a lump sum off your mortgage, which is a good idea, but worth rearranging with your lender beforehand. If you suddenly come into the money and it is something like inheritance then you may not know prior to this, so you should contact your lender immediately and try and work out the best solution.
As long as your lender agrees to overpayments there are no downsides to overpaying on your mortgage. It can become a bit of an obsession though, and once you start to pay back a little, you could find yourself scrapping up every penny just so you can get your mortgage paid off. This isn't necessarily a bad thing, but it is worth bearing in mind.
If you have agreed a set amount that you will pay back every month, then this is probably for a good reason, because this is the amount that the lender thinks you can afford. If you do find yourself having lots of extra cash available to pay into your mortgage then it is worth going back to the lender and making sure that you are on the right deal.
You might also like...