Questionnaire: Should I Get a Linked Mortgage?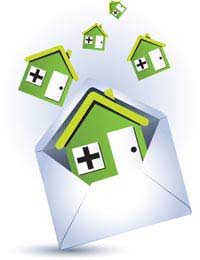 Since the credit crunch hit, lenders and banks have found it hard to raise enough money to fund their mortgage lending.
In order to lend more they need to have more money on their books, and one way they can increase the money they can lend is to attract more people to save at the bank and have their current accounts there.
One way lenders are trying to do this is to offer people cheaper mortgage deals if they have their current account at the bank, this is known as a packaged deal or linked mortgage.
These questions should help you decide whether one is right for you.
1) Are You Happy With Your Current Bank?
A) No, I have been thinking about switching banks
B) I'm indifferent
C) I'm happy with my bank and have been with it a long time.
2) Do You Mind Switching To Another Bank?
A) No, I don't have many direct debts set up so the process would be easy
B) I don't mind, but would prefer not to
C) I would rather not have the upheaval of switching accounts
3) Do You Have Any Special Deals With Your Current Bank?
A) No, my account is in credit and I don't have any extras
B) I have a few added extras, but nothing special
C) I am heavily into my overdraft
4) Can You Get A Mortgage Elsewhere?
A) I can only afford a mortgage if I do a packaged deal
B) I can get one elsewhere but the rate is not as good
C) I have other options that are just as good
5) Do You Have Any Relatives At The Bank Offering The Packaged Deal?
A) Yes, may parents
B) Some distant relatives
C) No
Your Answers
Mostly A - A Packaged Deal is For You
If you have no loyalty to your current bank and there is little hope of you getting a mortgage elsewhere, a packaged deal sounds right for you. Keep in mind though that once you have converted to the bank they will more than likely try and sell you other products they have on offer such as insurance and credit cards, but in many ways this is what most do already.
Once you have been offered the mortgage most lenders will require that you switch your current account to the bank. Some lenders however are happy for you just to open an account with them that they can take your monthly mortgage payments from. In some cases you can keep your current account with your existing bank.
Some building societies that offer packaged deals may also not request you to open an account with them if your parents have been members of the society for ten years or more.
Mostly B – The Choice is Yours
Some simply don't want a packaged mortgage because they don't want to go through the upheaval of having to transfer all of their direct debit and bills payments to a new account.
If this sounds like you, you may want to reassess and look at whether the pros outweigh the cons. You should always be aiming to get the cheapest deal possible wherever you can and if this means a little bit of paperwork it shouldn't put you off.
Mostly C –The Cons Could Outweigh the Pros
For some, having a packaged deal is not the best option. If you struggle to keep your finances in check and have an excessive overdraft a bank might not be too happy to take this on, they may also charge you. If for example you have an overdraft that is free from charges it would not be wise to take the cheaper mortgage rate but end up paying high charges on your overdraft.
If you fit the criteria for other mortgage offers and they offer a similar rate to the packaged deal you should take one of those as the packaged deal will have little to offer you, as its main benefit is the rate.
Lenders are increasingly using packaged deals as bait to lure customers in. There is no harm in switching your bank if another has a better deal they can offer you, but it's important that you don't jump out of the fire and into the frying pan and the pros outweigh the cons of switching who you are currently banking with.
You might also like...