Which Are the Top Mortgage Lenders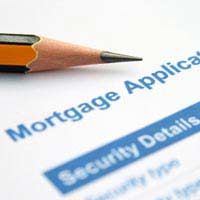 The credit crunch caused the number of mortgage lenders in the market to sharply drop. The market has condensed to the extent that only five lenders now account for over 80% of all mortgage lending, and this looks unlikely to change until 2012.
The best mortgage lenders in the market can be defined in many ways, some may offer the best rates, while others come out on top in terms of overall lending.
Which Lenders Are Lending the Most?
Recent figures published by the Council of Mortgage Lenders show five lenders accounted for 82% of all lending in 2009. This compares to 2007 when the largest five lenders accounted for 64% of overall lending.
The largest lender in terms of how much it lent over the year was Lloyds Banking Group, which is not just one lender, but made up of several, including the Halifax. Lloyds had a 28% market share of the mortgage market and is by far the biggest lender.
It was followed in second place by Santander, formerly known as Abbey, which had a market share of 13.5%, less than half the share of Lloyds Banking Group.
In third place is the UK's largest building society Nationwide, which had an 11% market share.
Fourth position went to Barclays which had a 7.1% of the market and the Royal Bank of Scotland was in fifth position with a similar market share.
Just because these lenders offered the most mortgages it does not necessarily mean they are the best lenders to offer you a mortgage and you may want to look at some other factors.
Who Offers The Best Rates?
Mortgage best-buy tables are released on a weekly basis and lenders normally rotate between being either at the top or at the bottom end of these.
There are however a few lenders that are regularly at the top of best buy tables such as the larger banks and some of the smaller building societies.
Just because a lender does a large volume of mortgage lending it does not necessarily mean they will make a regular appearance on best-buy tables. The lenders who do the most lending do not always appear in the best buy tables and other lenders often dominate these.
This is because some lenders that offer the best rates might have stricter lending criteria than those that are less competitive. Just because a lender is offering a certain rate it does not necessarily mean you will qualify for it.
Who Receives The Most Complaints
It goes without saying that the larger a firm the more complaints there are generally made against it. If you have a complaint about the way you were sold a mortgage you should make the complaint to the Financial Ombudsman Service.
The Bank of Scotland, part of Lloyds Banking Group currently tops the list of lenders who have received the most mortgage complaints in 2009, but only 25% of these were ruled in favour of the consumer.
Barclays is currently in second place in terms of mortgage complaints, with 51% of complains made against it upheld. Santander UK received the third highest number of complaints and 29% of these were upheld. This was followed by Northern Rock and Cheltenham & Gloucester in fourth and fifth place respectfully.
What suits one borrower will not necessarily suit the other. A borrower who is a first-time buyer will have different requirements to one that is half way through their mortgage and looking to remortgage elsewhere. A lot of lenders will offer customers with their current account at the bank a better deal than someone who banks elsewhere.
There has never been a better time to shop around for your mortgage and not just rely on the top five banks. Visiting a financial adviser will help you get a better idea of which lender is best for you.
You might also like...