Why Are Lenders No Longer Allowing Interest-Only Mortgages?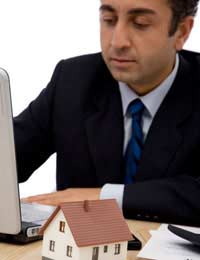 Interest-only mortgages have exploded in popularity over the last five years, but now lenders are starting to put a halt to this type of lending over fears they have leant irresponsibly and offered the deals to borrowers who have no method of repayment.
What is Interest-Only?
An interest-only mortgage is designed to make your mortgage more affordable. It allows you to cut down on your mortgage payments by just repaying the interest and not the capital. For example, you may have a mortgage for £170,000 and your monthly payments are £900, which will be split into two – the capital and the interest. Depending on what mortgage rate you have the interest you are paying could be around £680.
If you only pay back the interest on a mortgage your monthly payments will drop from £900 to £680, but at the end of your mortgage term, say 25 years, you will still have the balance of £170,000 to pay. In an ideal world a borrower would have a sufficient savings plan or some means of paying off the capital at the end, but increasingly lenders are finding this is not the case.
Why Did Interest-Only Become So Popular?
Interest-only loans arrived on the mortgage scene in the late 1980s and early 1990s. They were originally taken out alongside a mortgage endowment policy. The idea was that the borrower would only pay off the interest on their mortgage and pay into an endowment policy, and when the policy expired it would be enough to cover the lump sum of the mortgage.Since the 1990s though the UK has fallen out of love with endowment mortgages because many of them were mis-sold, leaving borrowers with a shortfall.
Mortgage endowment polices were assigned to history, but interest-only mortgages were not and from 2007 onwards they grew in popularity.Statistics from the Council of Mortgage Lenders show 30% of all first-time buyers took out interest-only mortgages in 2007, this compares to just 6% in 2010.
Why Has The Market Contracted?
Since the credit crunch in 2007 the body that regulates mortgage lenders – the Financial Services Authority, has toughened up and tried to stop a financial disaster occurring again. As part of its tougher stance it is introducing new rules for mortgage lenders. These will not come into force until at least 2012 but it has hinted at some of the changes it wants to see lenders make.The FSA has said: "We are concerned about interest-only mortgages being sold, often on affordability grounds, to consumers who have no realistic plan to repay the capital at the end of the term. Therefore, we are considering whether to tighten regulation in this area."
This statement has inevitably made lenders weary of offering interest-only because they do not want to be seen to be doing wrong in the eyes of the regulator.When looking back over their mortgage books, many have found they offered the loans to borrowers who could not afford to pay more than the interest and had no plan to come off interest-only.Lenders are however still offering interest-only loans but mainly to borrowers who own at least 25% of their house and can prove they have a suitable repayment vehicle in place.
What is a Suitable Repayment Vehicle?
If you are looking to take out an interest-only mortgage you will need to show the lender proof that you can repay the capital on your mortgage at some point.
Here are a few examples of what lenders deem to be acceptable repayment methods:
An endowment policy – both with profits or unitised plans, accompanied by a projection statement from the last 12 months.
Stocks and shares ISA/unit trusts/investment bond – The lender will judge the risk involved in your plan against how much you wish to borrow and the projected volatility of the market.
Stocks and shares – You will need to provide a copy of share certificates and an account statement.
A pension – A copy of the latest projection statement will be needed and most lenders will only allow you to borrow 25% of the projection value.
Savings – You will need to show evidence of the savings and your balance from the last 12 months.
Sale of a property – A lender will want to see evidence that you own the property and what the outstanding mortgage is. It will weight its value against the amount you want to borrow on interest-only.
A lender will also request that you are the only one listed on your repayment plan, for example, it will not be eligible if you have a joint account with a partner or friend.Most lenders are quite strict when it comes to what they will accept as a repayment vehicle and they will not allow you to rely on the sale of your current property to pay off the balance or inheritance or a company bonus.
What Happens if I am Already on Interest-Only?
If you own more than 25% of your property and you are on interest-only your lender should not have a problem with this providing you have some form of repayment plan. If you do not own more than 25% or have no repayment plan this may be the time to start thinking about one. It is somewhat of a grey area as to whether a lender can force you to move from an interest-only deal onto a capital repayment one. A lender can however not allow you to remortgage onto a better deal when your current rate expires, which means you could end up reverting to the lender's standard rate and paying higher monthly payments.
Some see the recent lender restrictions on interest-only mortgages as a good thing because it stops those who can't afford a mortgage getting one, while others see it as denying first-time buyers a chance to get on the housing ladder. Whatever your view on the subject, it would appear that lenders' have no immediate plan to reignite the interest-only market.
You might also like...