FAQ: The Value of Your Home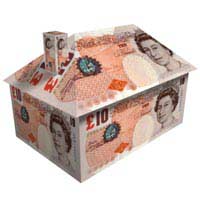 What is one man's castle might be another man's shed. When it comes to valuing your home unfortunately it is not your opinion that matters, but that of the surveyor.
Trying to work out how much your home is worth can be tricky, with house prices fluctuating on a monthly basis, it is hard to know just how much your home is worth so it is best to trust this to a professional.
Q, Who Can Value My Home?
A) A surveyor is able to value your property and feed this back to a mortgage lender, who will trust their assessment. If you are applying for a mortgage the lender may wish to use their own surveyor, but in some cases you can use your own if you wish.
Q How Do They Value My Home?
A) Surveyors have a lot of different methods they can use to value your home. They will look at the area in which the property is situated and how much your neighbours and other houses in the street have sold for recently. They will look at the size, structure and condition of the property. If it has serious structural damage this will lower its value. They will also look out for things such as if the home is energy efficient and whether there is the potential to extend the property.
Q, Are There Different Types of Valuation?
A) Yes, a mortgage lender or an estate agent will have very different methods of valuing your home. Most estate agents will employ a surveyor to visit your home personally and give it a thorough examination. But some lenders could do what is known as an automated valuation or a drive-by valuation.
An automated valuation is where a computer decides the value of your home based on how it looks on paper. Part of this will be based on how much it last sold for. A drive-by valuation is literally just that, a surveyor will drive-by your house and assess it from the outside.
Q, Is One Type of Valuation Better?
A) Yes, a personal visit from a surveyor is by far the best type of valuation and the most accurate. If you are remortgaging or applying for a mortgage, a lender may use the automated or drive-by approach. If you are unhappy with their results though you can request that they carry out the valuation again and send a surveyor to the property.
Q, Where Can I Find A Surveyor?
A, If you need you house valued, you should go to a specialist law firm of chartered surveyors. You should make sure they are a member of the Solicitors Regulation Authority and can supply valid references from past clients if needs be.
Q, Can I Value My Own Home?
A, You may be able to carry out a rough assessment as to the value of your home yourself if you have had it valued professionally in the last few years. A good starting point is the local paper and estate agents. You can look at houses in the same area and see how much they sold for.
Q, Can Valuations Be Wrong?
A, A big problem in the property market is that certain properties have been under/over valuated over the years. In some instances it has been suggested that a valuer over priced or under priced on a lender's instructions. It is rare that a valuation that is carried out at your house is wrong, but there is a high probability that one done without a visit is incorrect. If in doubt you should always question, but if you do it could mean you have to pay for another valuation to be carried out yourself.
Q, How Much Does A Valuation Cost?
A, If you need your home valued because you are getting a mortgage the lender will normally pay for the valuation to be done themselves and deduct the cost from your overall mortgage costs. If you are getting one done independently it should cost between £120 - £200.
A lot depends on the price of your property and it can mean the difference between a cheaper mortgage rate and whether you are offered a mortgage. It is important that you do your own research as well so if you suspect a surveyor or a lender has valued your property incorrectly you can challenge it.
You might also like...