About Our Site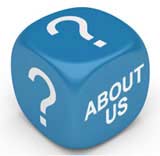 AboutMortgaging was formed to offer a unique reference point on extensive advice on mortgages.
Taking your first steps onto the housing ladder can be an intimidating experience and trying to find a mortgage can seem like an impossible task.
The mortgage market has changed dramatically over the past few years which means even if you already have a mortgage you may need help finding another deal to remortgage onto.
With so much hype in the market surrounding which lender to choose and where to go for advice about your mortgage, AboutMortgaging has been designed to give straight forward, honest advice about getting a mortgage.
Whether you are a first-time buyer, looking to buy with friends, or buying a property to rent out AboutMortgaging can help answer all your questions and decode all the jargon that surrounds finance.
AboutMortgaging will take you through all the different mortgages that are available in the market, what to do if you can't find one to match your needs and what to expect when going through the home buying experience.
The site also explains the inner workings of the mortgage market and where you can get the best and cheapest advice from when it comes to your mortgage.
Our focus is on creating a place you can come to get all the information you need to help make an informed decision about your mortgage.
Our concern was that there was no single UK resource for interesting features and practical advice on this subject.
Our features and articles are written by experts - who have experience, or a particular interest in this area.
Our Background
AboutMortgaging was founded by John Rowlinson, the founder of PtS.
John, through PtS, is involved in a number of ventures including software and property companies. A percentage of revenue from these activities goes towards funding AboutMortgaging and a number of similar sites.
Our focus is simply on having experts create the highest quality information possible that is widely read.

Related Articles in the 'Site Information' Category...