Higher Lending Charges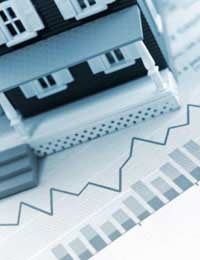 It is easy to get bogged down in all the different charges and rates that lenders apply to a mortgage, so it is worth knowing what extra charges you might have to face depending on how much you borrow.
One charge you may face is a higher lending charge, this is a fee charged by the lender when you are borrowing more than the value of the property.The lender will normally use this fee as an insurance and may even take out an insurance policy which will protect its investment should you default or not be able to pay the mortgage.Higher lending charges are more common then most people think, and what one lender may class as what you are borrowing as a high amount another lender may not.For example, if you are buying a property that is valued at £200,000 and you are borrowing 75% of the property's value, the lender will often enforce a higher lending charge on you. The fee you pay will normally be higher, the higher Loan to Value you choose, as this has more of a risk.
If you go for a 100% mortgage or above then you will be looking at a very high higher lending charge, but that will be the price you pay for being able to lend such a large amount of money.
How Much will you have to Pay
If you have to pay a higher lending charge you will typically be charged around 8% of the amount that is over the threshold. So, for example, if you want to borrow £200,000 at a LTV of 100% and the threshold is 75% then you will have to pay around £4,000 in higher lending charges, You have a number of options as to how to pay the fee, you can either pay it as a straight off fee or get it added onto the total of the mortgage.
It would be advisable if you can to pay it off as a fee as it will work out cheaper in the end, however if you are already in a position where you are having to borrow 100% of the property's value then the chances are you don't have a lot of spare money.If you are lucky you may be able to find a lender that does not charge a higher lending charge, as not all lenders do, be careful though, if they are not charging a higher lending charge they are probably making up for it in other areas in charging you for something else, so make sure you get them to disclose everything and then compare that with a lender who might charge a higher lending charge.
Unfortunately, the more you borrow the more you will have to pay for the privilege. Lenders will often sneak charges in where you would not assume they might go. It is important that you know what charges you are paying and why you are paying them.
You might also like...
I think higher lending charges is a disgrace & shouldn't be allowed. If the bank feel its too much of a risk then don't lend. Instead they charge more. It makes no sense whatsoever!!!
katbee24
- 8-Jul-14 @ 12:16 AM