Mortgage Arrangement Fees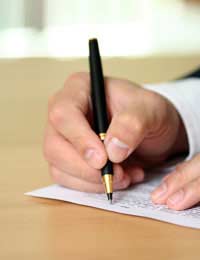 An arrangement fee is what some lenders will charge you to arrange a mortgage. This could vary between anything from a couple of hundred pounds to £1,000. The lender will normally charge you an arrangement fee if your mortgage is a fixed or discounted one. There are two things that you should look out for when it comes to arrangement fees. The first being whether the lender is adding on the fee to your mortgage or if they are making you pay a one off lump sum. It may not sound like the best option, but you should always opt for the later, as it means the interest will also not be added onto your mortgage.There is no real reason why a lender will charge an arrangement fee, they will no doubt give you an explanation if you ask for one, but it is simply another added on fee that the lender uses to make more money.
One feature that you must look out for is whether the lender will still charge you the arrangement fee even if they do not accept your application. Lenders are becoming a lot better at not doing this, but you will still find some out there that will. You must make sure that you ask beforehand whether the lender will give you your arrangement fee back if you do not get accepted by them.
If you do think that the arrangement fee the lender is quoting is too high it is worth questioning the lender and finding out why it is so high. They may not have an answer or be able to justify it, but they may also point out to you that some of their other rates are low, such as its redemption penalty or the headline rate, which would not making having such a high loan so bad.
Should you Pay a High Fee?
There is no easy answer to whether you should go with a lender that charges a high arrangement fee. If you decide that you are not going to deal with lenders that charge high arrangement fees then your choice is going to be limited, you must instead look at the offering as a whole. In the same way that you wouldn't just look at a headline rate you shouldn't just look at the arrangement fee and let that put you off. Lenders will charge all different types of fees, some lenders may have lowered their up-front fees only to increase their rates, and vice versa. Arrangement fees can be very frustrating and can add a substantial amount onto your mortgage, but remember you may not have to pay this all at once, and if what they are charging is cheaper then the cost of another mortgage overall then you should pay the higher fee.
Trying to work out all the different fees that mortgage lenders charge can be a minefield and not a very good one at that. A lot of people find it hard to understand why they get charged so much by lenders, but in the end you will end up paying the cost one way or another. So don't be put off by a high lending fee, and make sure you look at the overall picture.
You might also like...