Valuation Fee and Survey Costs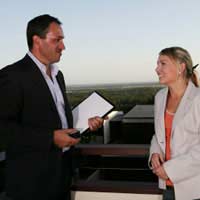 Just when you thought you had paid just about every cost you could as part of your mortgage deal, another one will crop up. Nobody ever said that getting a mortgage was easy, or cheap for that matter. Unfortunately valuation and survey costs are another necessary evil when it comes to getting a mortgage.
What are Valuations and Surveys?
You will need to get a valuation and survey carried out on the house you want to buy. A valuation will value the property and tell you how much it is worth, while a survey will tell you about the structure of the property and any faults that it may have.Valuations and surveys will not only give you piece of mind that what you are paying for the property is correct, but it will also give the lender this as well. A lender is lending you the money to buy the property based on the presumption that the property is worth as much as the person selling the property is claiming, so they will want to carry out their own checks to make sure this is correct. If the lender finds out that the house is not worth as much as they originally said then they may not be willing to lend you as much money, so it is important to get the house valued.
Different Types of Valuation
The lender will normally insist in carrying out their own valuation of the property, and if you are lucky, some might even do this for free for you. You do not have to worry about organising this yourself and tracking down a surveyor. A lender will employ their own valuer and surveyor, as they want to make sure that it is somebody who is going to give them and honest idea of how much the property is worth. If you do end up paying for the valuation, it is not normally an extortionate amount to pay, it will normally be around £100 for a property property below £200,000, then around £250 for a property that is over this value.A lot of buyers will opt to carry out their own survey on a property they want to buy. This is a good idea, as many buyers will use it to try and find fault with the house and then argue that it is not worth as much money. However, it can also be an unnecessary cost if you are not seriously thinking about buying the property.
A lot of lenders will carry out the valuation and the survey for you both at the same time, which could work out cheaper. Some buyers may also choose to go one step further and get a full survey of the property carried out, which there is nothing wrong but it also could be very expensive and you should probably not think about it unless you have genuine serious concern for the state and structure of the property.If you do end up having to pay for valuation and survey costs, they are only small costs in comparison to the size of your mortgage.
Getting the house valued and surveyed is probably one of the most important things you can have done, so when you put the cost into perspective it is a small price to pay for what you are getting in return.
You might also like...