What to do if your Current Mortgage Rate is no Longer Available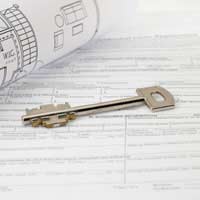 What to expect when your mortgage deal ends
If your one of the many thousands of people coming up to renew your mortgage you may find you get an unpleasant surprise, depending on what type of mortgage deal you had.It is almost guaranteed that you will not be able to find the same rate that you were on before, mortgages have increased considerably in the past two years, so be prepared to tighten your belt and prepare for bigger mortgage payments. It's not all bad news though, if you were on a high rate to begin with or have a lot of equity in your house you may find you are still able to get a good deal. Lenders have cut back dramatically on who and how much they are willing to lend people, so if you borrowed a lot of money against your wage in the first instance or have any flaw on your credit rating then you are going to find it a lot harder.
What your options are
Before you come off your current mortgage deal your lender should send you a letter warning you that the current rate you are paying is about to come to an end. For example if you took out a two-year fixed rate you should get a letter about three months before your deal is due to end. It should tell you what your mortgage payments will increase to if you decide to stay on your current deal. Sticking on your current mortgage deal will mean you will be reverted back to the bank's standard variable rate, which is normally a lot more expensive than a deal you might get by remortgaging. You should visit a mortgage adviser and ask them about mortgages and which deals they can get you, depending on your circumstances it may even be better to stay on the lender's SVR mortgage rate, instead of looking at fixed rate mortgages.
Increased payments
Fixed rate mortgages that were available two years ago may have completely vanished from the market. Mortgages with a high loan to value, or more than the value of your property may no longer exist. You may find that you cannot remortgage onto another lenders mortgages because no other lender will be offering this type of product, in this scenario your best option will be stick to with the lenders SVR and try to raise the extra money to pay your mortgage rate.
Decreasing your payments
Not everyone will necessarily find themselves having to pay more though, you can still get good deals on certain fixed rate mortgages if you have just come off a fixed rate deal and you have not missed any payments and have some equity in your property, which means you are not borrowing the whole property's value, then you may be able to reduce your monthly mortgage payments by remortgaging onto a tracker rate. With a tracker rate your mortgage rate will follow the banks base rate, which is normally lowered during a housing crisis.
Getting the right advice
It has never been as important to shop around and make sure that the deal you are being offered is the best one for you. Historically going to see a mortgage adviser has always been the best way to view the whole of market and find the cheapest deal, however high street lenders are increasingly lowering their rates and offering competitive rates, so it is worthwhile going to your existing lender first and seeing what deal they are able to offer you.If you find yourself really struggling to meet your new payments they may be able to advise you of your options. It may be that you can temporarily decrease your mortgage payments by moving onto an interest only mortgage and then starting to pay more when rates come down or you have more money.
Cheap mortgages are becoming increasingly harder in the midst of the credit crunch, but with the right advice you should be able to find a deal that matches your needs, you may find yourself paying more money towards your mortgage, but the mortgage market is often a games of swings and roundabouts, so there is a good possibility that if your rates initially go up, they will come back down eventually.
You might also like...