Paying the Solicitor and Mortgage Broker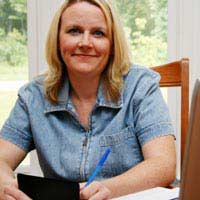 It will come as a surprise to many that the person who does most of the undercover work in a mortgage deal is the solicitor. You may choose to go with a solicitor that is recommended by your mortgage broker or lender, or may choose to find your own. Either way you are going to be faced with what might seem a hefty bill at the end of it. Keep in mind though that if you do decide to use your own solicitor then you may end up paying more or it could take longer, as they may not specialise in conveyancing, which is what a solicitor will have to be in charge of.So what does the solicitor actually do to deserve their fee? Well, to start with, the whole mortgage process is a legal issue and in its basic form, it is the legal transfer of one property into another person's ownership. The solicitor is in charge of carrying out any necessary searches that need to be done on the property, such as land searches and may outsource these to a conveyancing firm.
If you want to cut down on your conveyancing, or solicitor costs, then it may be worthwhile looking online, as a lot of firms will only operate online, which means they cut down on other costs and could work out cheaper. If you choose a good online conveyancing firm then they may even have an online tracker system which will enable you to track your mortgage and see what still needs to be done. Different solicitors and conveyancers will charge different prices, and it will also depend on how much your house is worth to start with.A solicitor will normally roll their charges in with the conveyancing charges, but it is always worth asking to see a run down of all the costs and make sure that VAT is included. There is no way of escaping legal costs, they are an unfortunate necessary.
Mortgage Broker Costs
When it comes to how much your broker will charge you, it can often seem like a minefield. As the customer you are faced with a barrage of fees and you may not know what each one is for. A mortgage broker fee will normally work in two ways. The broker will either charge you an upfront fee for advice, or they may instead take a fee from the lender as a commission for offering their mortgage. However, in some cases, a mortgage broker may even do both. Trying to discover just how much a broker is charging you is sometimes not an easy job, as they will often try and confuse you with jargon or describe their fee as something else. It is best just to ask the broker straight whether they are charging a fee for advice, or they are getting a cut from the lender, at least this way you know where you stand and can go elsewhere if you so wish.
When it comes to the various fees that lenders and brokers charge, don't be afraid to ask what you are getting for your money, as they should be able to justify why they have charged you a certain amount. Lenders will add extra costs here and there, so it is always worth asking to see a run down of costs.
You might also like...