What to Do If Mortgage Lender Miscalculates Payments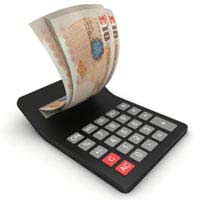 In the last few years consumers have become increasingly clued up about the mis-selling of financial products.
On a daily basis consumers are being encouraged by the media and specialist firms to reclaim money if they feel they have been mis-sold a product.
There have been a number of high profile cases where some mortgage lenders have miscalculated mortgage payments and actually claimed money back from the customer.
But what many people do not realise is there is a place you can go free of charge that will help you with all of your financial complaints, and this is the Financial Ombudsman Service.
What Your First Step Should Be
Before you contact the Financial Ombudsman Service or any other company you should first contact the lender/provider you have a complaint about. Your complaint can be made about anything you feel that was unfair about the sale of the product, for example if you feel your weren't told about the terms of the contract of or if a lender has miscalculated your monthly payments, leaving you with a shortfall.
You should start by telephoning the lender and explaining your complaint, and then follow this up with a written letter that is clearly marked complaint and explains your grievance. They should then assign you a reference number and start looking into your case. You will need to be patient though as this can take several months.
You should not do anything until you receive written confirmation of what conclusion the lender has made about your complaint.
In a lot of cases a complaint can be solved by the lender without any further action needed.
If You Are Not Happy After Complaining
If you receive a written response from the lender but you are not happy with it you can take your case to the Financial Ombudsman Service.
The Financial Ombudsman Service can look at your complaint if it has taken the lender more than eight weeks to reply to your formal complaint. Once you contact the Ombudsman you will have to repeat your complaint to them. They will look at your case and tell you whether they think you have an argument, if they do they will follow this up with the lender for you free of charge.
You will need to make the complaint however within six months of you becoming aware there was a problem.
If they think there is no case they will tell you, but if they rule the mortgage lender must reimburse you in some way they will order the lender to do so, and it will have to comply with its demands, which could include a cash settlement.
The Ombudsman however will need time to look at your case and this again could take a number of months, so it is important you remain patient as an outcome will be pending.
What Part Do Claims Firms Play
If you would prefer to seek legal advice for your complaint it is possible to use a solicitor or specialist claims firm to make the complaint on your behalf, and in some cases take it as far as the courts.
A lot of these firms will work on a no win no fee basis, but in the end you will end up paying them half of any compensation you may receive. It is not necessary that you use these companies and research shows that complaints made free of charge through the Ombudsman are just as successful. Some of the advertising for such firms promise big cash wins and claim they can guarantee you win, but in some cases this is not the case. In most cases they will also not deal with you case any quicker than the Ombudsman would.
The British are notorious for being a nation of people who do not want to complain about something, even when they think they have been wronged. If you feel your lender has miscalculated your mortgage payments or mis-sold you a mortgage in any way, you should contact them and make your complaint formal, and seek appropriate action. It may be that you are in the wrong, but you have nothing to lose by trying.
You might also like...