Can I Change Mortgage Provider After Contracts Exchanged?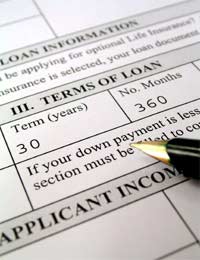 Q.
I have exchanged contracts and have a mortgage offer in place. Can I change my mortgage provider now that contracts are exchanged? This is due to the rate going very low.
(P.S, 26 February 2009)

A.
If you have not yet signed your mortgage offer and only have a decision in principle then you should be able to change your provider but it would be wise to act sooner rather than later. You will need to get new offer from a different provider as soon as you can so that you can still buy your property. As long as you have not signed anything it is not too late to change providers.
If you have signed your mortgage contract you can still get out of it but it is likely to cost you. When you sign up to a mortgage deal you will normally be fixed in for a period of time, such as two years, this is so the lender knows that they will be able to charge you a certain amount of interest. If you break your contract early the lender will not gain as much interest from you. To compensate for this they could charge you what is known as an early payment charge.
If you are swapping to another lender your current lender will view this as you paying off your mortgage. Unless it is absolutely necessary you should try and stick with your mortgage lender until your current term ends. Early repayment costs can cost anything between a couple of hundred pound to a couple of thousand. It will depend what your mortgage contract says. You should be able to look at your mortgage contract and see if there is an early repayment charge. On top of this charge you will also have to go through the mortgage process again, so you will have to pay your legal fees and arrangement fees again.
Your Options
If you are wanting to exit your contract because you have seen a lender with a better rate it is worthwhile doing your calculations to see how much money you will actually be saving. By the time you have paid the costs associated with leaving your mortgage early it might be cheaper to stay on the higher rate. Also check that the rate you want to move onto is as good as it looks and does not have any hidden charges that you are not aware of.
You might also like...