My Mortgage Was Sold: Case Study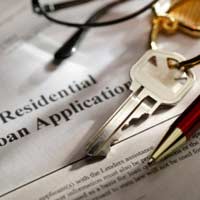 The selling of mortgage loans is common practice in the mortgage market, so if you receive a letter one day telling you that your mortgage has been sold to another lender or a servicer, there is no need to panic.
Mortgage loans are sold for a number of reasons, many lenders will sell them as soon as the ink has dried on your contract, while others will wait a few years, or never choose to sell them.
Most mortgage loans will be sold several times throughout their lifetime, some loans will be bundled up with other ones and sold as part of what is called a securitistaion deal. For example, one lender may sell £1.2m of mortgage loans to another lender in return for the money upfront which gives the lender more funding to offer further mortgages. Other loans could be sold as part of a buyout of the company if it has gone bust.
The Martins' Experience
Samantha (32) and Marcus (34) took out their mortgage in 2007 from what was then known as a sub-prime lender. Marcus had a few blips on his credit record from when he was younger and had fallen behind on some credit card debt so they had to go to a specialist lender to get a mortgage.
"We had been paying our mortgage by direct debit for around two years then one day we received a letter telling us our mortgage had been sold and somebody else owned it." explains Samantha.
Often lenders will sell their mortgage books to firms that specialise in servicing loan books. Such firms specialise in this practice and it is cheaper for the lender to sell it on to them to service rather than do it in-house.
"The letter gave the name, address and telephone number of the new owner of our mortgage. We had never heard of the company before, but the letter assured us that nothing would change in terms of our mortgage payments and the rate on our mortgage," says Samantha.
Dealing With the New Owner
The transition between new and old lender should be smooth and their job is simply to service the existing loan, which means collect your payments, make sure you don't fall into arrears and inform you when your rate changes.
"A few days later we received a second letter, this time from the new owners of the mortgage, it explained that they had transferred our direct debit payments to go to them instead of our old lender.
"The letter also gave us an update on what was outstanding on our mortgage and a number to call if we had any problems," explains Samantha.
In the case of Samantha and Marcus their loan had been sold because their original lender had gone out of business, in this scenario all new correspondence will be addressed from the new owner of your loan.
In some instances when the mortgage has been sold as part of a securitisation or simply outsourced you will continue to deal with your old lender when in fact the payments will be being passed onto the new lender.
Most people panic when they see their mortgage has been sold and think it is because of something they have done wrong which is not the case.
"We continued to pay our mortgage as usual until the end of our term. We were on a two-year fixed rate so carried on paying that and then moved onto the Standard Variable Rate of our old lender," explains Samantha.
Even if your mortgage loan is sold to another lender you will move onto the SVR of your old lender, not your new one because this is the deal you signed up to and you are locked into.
Moving to a new Lender
"After a couple of years we had built up some equity in our property and wanted to remortgage to see if we could find a cheaper rate.
"We spoke to a mortgage broker who found us a better deal and we remortgaged away from the lender and signed a contract with a new one," Samantha adds.
Most people will not notice any difference when their mortgage loan is sold and it shouldn't make any difference as to how you pay your mortgage.
If your mortgage lenders does decide to sell your mortgage book this is in no way a reflection of how you have been paying your mortgage or your circumstances, it simply makes good business sense for them to sell it on.
You should not be treated any differently by the new lender than you were the old, but if you have any concerns you should speak to the new owners.
You might also like...