Where to Start with a Self Build Mortgage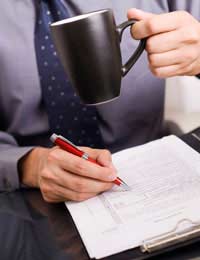 Many people dream of building their own property and designing a home from scratch. For many though it stays just that, a dream, this is often because people assume it is too expensive and they will not be able to raise the funds needed. This is no longer the case, and lenders are willing to offer self-build mortgages to not only cover the cost of the mortgage, but also to help you buy a plot of land. Before you embark on any self-build project it is important to research the market and make sure you have the right insurance and planning permission which will allow you to build on the land. You will also need to make sure that you have warranty cover incase things go wrong.
How it Works?
There are two main types of self-build mortgage, and whichever one is best for you will be determined by how good you are at managing your money and how long it will take you to build the property.The first option is to have the money in one sum, which is probably not advised, as one fatal error people make when embarking on self-build projects is to underestimate how much money they are going to need to build the property. Many people will have to desert their dream home half way through because their funds will have run dry and they will be left with a half built property and no money to finish it off. Another option and perhaps a better one is to have the cash released in stages throughout the project.
How Money is Released
The self-build mortgage allows you to release money as you go along in the building process. This hopefully will prevent any stumbling blocks further down the line if building your house costs more than you expected.
The lender will start by giving you money to purchase the land, or to buy the property, which will normally be about 75%, but could be up to 95% of the value of the property or the land. It will be up to you to come up with a deposit for this, as most lenders will find it too risky to lend on the full value of the property.
From this point onwards the money will be released to you in stages, which will normally be between three or five installments. You can normally decide when the money will be released with the lender, which will be either fixed or flexible, depending on their criteria. The money can either be released to you at the end of various stages of the build or at the start. This will often include a visit from a valuer who will asses that the work has been done, and that it is valued correctly.
A self-build mortgage is probably one of the most expensive mortgages you can take out, as you not only need to cover land costs, but also the cost of the property you are planning to build.Whether a lender will lend you the money for a self-build will be determined in the same way as it is for a normal fixed rate mortgage. They will look at risk, the size of your deposit and your plans for the property. Lenders are much more willing to lend to people for self-build properties, so if you can picture your dream home then the chances are you may also be able to also create it.
You might also like...