Making Mortgage Repayments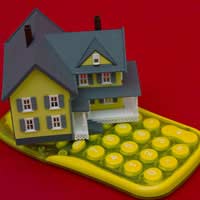 Making the repayments on your mortgage will inevitably be one of the hardest parts of the whole mortgage process. You may have not thought very hard about what it would actually be like to pay off your mortgage and how much money you would be left with at the end of the month.The best way to pay back your mortgage is to have the money come directly out of your account, this is not only the cheapest option, but it is the easiest. If you can time it correctly, another added bonus would be to have it paid out in the same week as you get your wages, that way it is the first thing to come out of your account and there is no extra risk of you spending it all before the end of the month.
Not Making the Repayments
If you are unlucky enough to find yourself in the position of not being able to make your repayments, do not panic. The first thing you should do as a temporary measure is look at what else you have coming out of your account. If you have other loans that you are paying back then you may want to think about making your mortgage payment your priority. The same goes with mobile phones bills etc, if possible, cut these back until you have your mortgage sorted. A soon as you know you are not going to be able to make your mortgage payment you should contact your mortgage broker, or lender, depending on which one you dealt with.
A lender will allow you a certain amount of leeway before they take action, and don't worry, they will not come in and take possession of your house after one missed payment. However, it is important that you assess the reason why you can't meet your payments. If you have lost your job or a similar situation, it may be possible for the mortgage lender to put your payments on hold or agree a timescale with you. It might be that you already have insurance to protect against this.
However, if you cannot make the payments simply because you miscalculated or have had a change in circumstances then you may be able to negotiate your mortgage deal.You will have to pay the numerous fees that go hand in hand with getting out of a mortgage deal, but you may be able to opt for an interest only option or take a temporary measure that will help you get back on track.
Nobody knows what the future holds, so while it is important that you make sure you can make your mortgage payments each month, you must also come forward if you have any trouble paying them.
In an ideal world nobody would default on their mortgage payments, but unfortunately repossessions are on the increase, which is why you should not only make sure you have it right in the first place, but also not bury your head in the sand if things go wrong. If you find yourself in trouble, the sooner you tell someone the better.
You might also like...