I Paid Off My Mortgage Early: A Case Study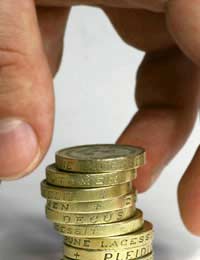 Overpaying on your mortgage is one of the best ways to pay off your mortgage and cut down on your debt. Many people set their expectations too high though when trying to pay off their mortgage so they end up falling short.
Steve's Plan
Steve was in his early 30s and had been in the property market for about 5 years. He had a £200,000 mortgage and wanted to pay this off as quickly as possible. He had deliberately bought his current property as a renovation project. The house had three bedrooms and the potential for two toilets, one living room and two dining rooms. He bought the property for £225,000 as he had made some money from his first property. His plan was to renovate the property and then sell it for a profit and downgrade to a smaller property.
Renovating
"I knew renovating my property was going to be hard work, my dad worked as a builder so that worked to my advantage and he did a lot of work for free. I bought the property from an elderly couple who had not done any work to it for a long time, so I had to gut the property and start from scratch," explains Steve.
It took Steve about one year to completely transform the house. He managed to keep costs down and only spent around £20,000 renovating the house as his dad had been a huge help in doing some of the work.
"Once I had the house to a decent standard I decided to put it on the market for £300,000. I was lucky and put it on the market in the middle of a housing boom, so it sold quite quickly.
"Once I deducted what I had spent on the property I had made around a £60,000 profit. I already had £25,000 of equity in my property, so altogether I had £100,000 to invest in a property. This wasn't enough to buy a house or clear my mortgage but it was enough money to put down a decent deposit on a two-bedroom flat.
Steve found a flat for £200,000 and because he was able to put 50% of the equity down he managed to get a cheap mortgage rate.
Overpaying On Your Mortgage
Clearing your mortgage early is all about timing and a bit of luck. Steve made the decision to take out a tracker mortgage just before interest rates started to drop, this made it a lot easier for him to overpay on his mortgage.
"Instead of paying back extra every month I took out a mortgage that allowed me to pay back lump sums every now and again. I was lucky as I had a job that allowed me to do overtime and earn a bit more cash if I wanted to. However I found that because of the fall in the interest rate my monthly payments came down by £100 a month anyway," explains Steve.
The extra money Steve saved he put in a high interest savings account so it was earning as much as possible.
On average if you have a £100,000 mortgage over 25-years with an interest rate of 6%, if you overpay by just £100 a month you could save £27,039.37 and reduce your mortgage by six years.
Steve planned to overpay by about £300 a month which reduced the life of his mortgage dramatically.
Within ten years Steve had managed to pay off his mortgage entirely and was able to decide whether he wanted to stay in the house or take out another mortgage; he decided to stay put for the time being.
Paying off your mortgage early is often a game of luck and in many cases it can go completely wrong, so it is important you have a strategy.
ABOUT MORTGAGING IS FOR SALE.
This website is for sale [more info].
You might also like...