Questionnaire: Do I Need Mortgage Protection?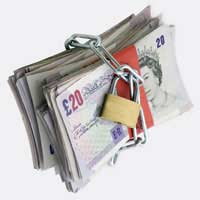 With rising unemployment and uncertainty over the economy, it makes sense to take out protection on your mortgage. Protecting your mortgage can be expensive though, so it is important not to take out protection if you do not need it.
Most protection policies will cover part or all of your mortgage repayments for 12 months in the event of you losing your job, taking ill or having an accident. Not all policies are the same though and different ones will pay out differently depending on how much they cost and what level of protection you get.
You will normally have to pay into the schemes for around one year before you see anything in return.These few questions should help you determine whether you need to take out mortgage payment protection insurance.
1)How Safe is Your Job?
a)Very safe
b)It is unlikely I will get made redundant but it could happen
c)Quite likely to be made redundant in next 12 months
d)I know I only have three more months in my job
Answers
a)If your job is very safe and there is little or no chance of you being made redundant then taking out protection on your mortgage may not be necessary.
b)If there is a possibility you will lose your job but it's only small you will need to judge for yourself whether paying a monthly fee is worth it. You may want to take out a lesser policy so that you have some cover but you are not paying a lot for it.
c)If it's quite likely you will lose your job you should seriously consider getting mortgage protection. Some providers are cutting back on who they give the policies to and if you look like you are likely to lose your job you may have trouble finding a policy.
d)If you know you are losing your job and don't have any mortgage protection you may find yourself in a pickle. It is unlikely any provider will offer you protection if they know you are going to claim.
2)How Big Are Your Mortgage Payments?
a)Less than £400 a month
b)£400-£500 a month
c)£500-£900 a month
d)£900 upwards
Answers
a)If you only have small mortgage payments it makes less sense for you to take out insurance, unless you are in a risky position. You should ask yourself whether you will be able to carry on paying your mortgage payments should you lose your job and if you will then there's no need for insurance.
b)If your payments are between £400 and £500 these are still relatively small payments so unless you think your job is in danger you may be better putting your money elsewhere.
c)The bigger your mortgage payments are the more you should think about taking out insurance.
d)If your mortgage payments are above £900 you should seriously think about whether you would be able to pay your mortgage should you lose your job or fall ill. If you would be in line for a large redundancy packet this might pay your mortgage for a few months, if not, you should consider taking out mortgage payment protection insurance.
How Healthy Are you?
A)I'm never ill or have an accident
b)I have been off work for short periods of time before due to ill health
c)I have been off work for long periods of time before and have a bad health record
Answers
a)If you have no history of long-term illnesses or don't normally get ill, it would be very unlikely that you were forced out of work because of this, so you may not need the accident and protection part of the mortgage cover.
b)If you know you are prone to ill health and can see this being a problem in the future you may want to think about taking out the insurance to be on the safe side.
c)If you have been forced out of work before because of your health the chances are you will need to take out some kind of cover in order to meet your mortgage payments should anything go wrong.
Mortgage payment protection insurance is a great tool in helping you pay your mortgage should things go wrong. Like all insurance policies though you do not want to be throwing money down the drain, so look at your answers carefully and weigh up whether you think paying that little bit extra every month is worth it.
You might also like...