What Regulation Means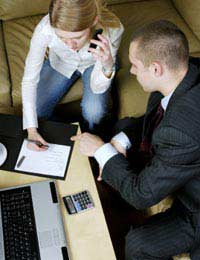 What is a Regulated Mortgage?
You may hear your mortgage adviser speak about how your mortgage is regulated and how mortgage advice falls under the remit of the Financial Services Authority. This means that the advice that you are given regarding your mortgage is regulated, your actual mortgage product will not be, but the advice you receive will be.
This means that the FSA will act as a kind of watchdog and monitor how advisers give advice and make sure that they are advising you correctly.
They do this in a number of ways, they can make on the spot visits to brokers and demand to see any past records that they have, the FSA will look through these and look for evidence that the broker has treated you fairly. Brokers receive commission for advising products so the FSA needs to make sure that the broker advised you to take out your mortgage because it was the best one on the market for you, not because they received some other kind of benefit.Advisers will need to demonstrate to the FSA why they have chosen that particular mortgage for you and prove that you are able to pay it back.
Advisers have a responsibility to follow what is known as TCF guidelines, which stands for Treating the Customer Fairly. Advisers will be expected to follow this at all times and make sure that they are giving you the best advice.The FSA has fined and taken action against a number of firms in the past which it felt were not up to scratch.
Firms must also be regulated to sell insurance on mortgages, so they should follow the same principles. All firms that are regulated by the FSA should have this displayed clearly on any leaflets they give you or in their office. If they do not it is always worth checking and asking them, if they are not then they could be breaking the law.
What is Not Regulated?
Just because the advice for your mortgage is regulated, it doesn't necessarily mean that other advice you receive from the financial adviser will be. For example, although residential mortgages are regulated, some commercial ones, as well as buy-to-let mortgages are not. If you go to a broker that offers a wide range of mortgages the chances are that they will treat every deal as though it is regulated. If you take out a secured loan on top of your mortgage then this will also not be regulated by the FSA, but will come under the control of the Office of Fair Trading.
It is important that you realise what regulation means and how this benefits you when you come to receive mortgage advice. A lot of people make the mistake of thinking that it is the actual product you are sold which is regulated, which is not the case, it is how the product is sold to you. Regulation is in place to make sure that the adviser is working for no one else but you, and that you come out the other end with the best possible advice, and mortgage.
You might also like...