When to Remortgage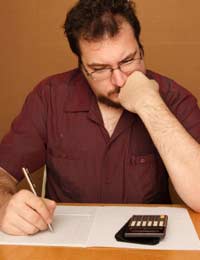 When it comes to remortgaging the golden rule is to start to do it a few months before your current deal is about to end. It is no good waiting until your deal actually comes to an end, as this could be too late, and you may not have time to switch to a cheaper mortgage.
If for example you are on a two-year fixed rate that come to an end in March, then you should start looking around in at least January to make sure as soon as you old mortgage ends you are able to switch to your new one. There are several advantages to this, firstly, whatever rate you are on, when your term comes to an end the lender will revert you to their standard variable rate, which in most circumstances is a lot more than other rates that they have.
This may sound simple enough, but there is still a large amount of the UK population that is not taking the time to shop around when their mortgage deal comes to an end. You may think that you can't be bothered or that you will only end up saving yourself a few pounds. You can save hundreds a month by remortgaging onto a better deal.
You will not have to start the whole mortgage process from scratch, all you need to do is go and visit whoever you got the original mortgage from and see what kind of deal they can now offer you, it is also a good idea to shop around just as you did originally.
It is normally not advisable to remortgage before your current deal has come to an end, however if you need to suddenly raise some funds and it cannot wait, then you should maybe look to remortgage.
A lot of the time it will be cheaper to remortgage and take some equity out of your property then it will to take out an additional loan. You will end up paying all of the charges that go with remortgaging early, but if you do your calculations it may still work out cheaper.
When You Should Not Remortgage
Your mortgage agreement is a contract, so you should view it just as you would any other legal contract, so if you want to break that contract there is going to be a price to pay. Lenders will tie you into a deal for a set period for a reason, they want to make sure that they are getting their interest for a set time. It is never wise to try and remortgage before your deal has come to an end, even if you find the most amazing deal out there in the market, the amount a lender will charge you for breaking a contract and forming a new one will not be worth it, so make sure that you choose a good initial rate, because you will be stuck with it for as long as you are signed in for.
It is rare, but there may be a situation where it might be just as cheap to let your mortgage roll over onto the banks standard variable rate when your current one comes to an end, however this is very unlikely, unless you are currently paying an extremely high rate.
Remortgaging should always be taken as seriously as your very first mortgage. You still have everything to play for, and when you remortgage you are potentially a new customer to every lender in the market, each of which will be looking to make you their customer, so shop until you drop.
You might also like...