Changing Lenders and Potential Fees or Penalties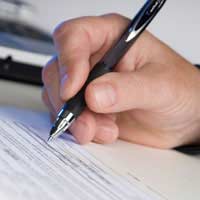 When changing your mortgage lender it is not only the exit costs that you will have to pay but also any extra legal costs along the way.You will have to pay solicitor costs and possibly pay for a revaluation of the property. It all depends on which lender you to change to as to whether they will pay these costs for you or expect you to pay them. If you are left with the bill, these costs can add up to a substantial amount and reach into the thousands of pounds if you are not careful.
Depending on how the housing market is doing or whether anything has happened in your local area to effect house prices, your new mortgage lender may want to do a new valuation on your property. If you borrowed over 100% of the property's value it may be that you are now in negative equity.If this is the case it could mean that you have to pay the difference between what your old mortgage was and the cost of your new one.If this happens you may want to reassess whether you should remortgage now or do it at a later date.
Extra Fees
Along with your revaluation and legal fees you might also be expected to pay an early repayment charge, a final repayment fee, or possibly even a higher lending charge,A lender may impose a higher lending charge if you have decided to take out more money than you originally borrowed, or your house has fallen into negative equity. You may also find yourself paying land registry fees if the lender makes you pay for this yourself.
When choosing which lender to remortgage to it is worthwhile looking at all of these fees and asking them to calculate how much these will cost when added on to your mortgage. A lender may have a good headline rate, but when you add on all the different costs of changing lenders it may mean that you end up paying more in the end, or that another lender is cheaper.
You should apply all the rules of your first mortgage to your remortgage and make sure that you fully understand everything on your contract, just because you have got comfortable with one lender it does not mean that other lenders in the market will be the same.Lenders will try everything they can to try and make sure that you stay with them, but this will often mean by charging high sky fees. When you take out your mortgage you may not be thinking about how much it will cost you to get out of the deal. It is important that you think about the future of your mortgage are not blinded by what may appear to be a cheap introductory deal.
It may appear that the cost of changing lenders outweighs any benefit of doing so, but this is often not the case and just like you shop around for everything else you buy you should also make sure you do the same when you remortgage.
You might also like...