Finding the Best Remortgage Rate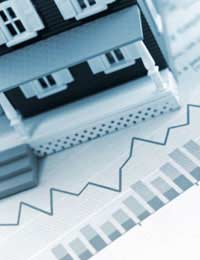 The biggest mistake a mortgage borrower can make is to not remortgage after their initial term has come to an end.First-time buyers are the ones that are most likely to fall into this trap, it may be that you signed up for a two-year fixed rate mortgage, worked out you could afford the repayments then put your feet up and forgot about it.Although it might horrify some people, it is not uncommon for people to not check regularly how much is coming out in their bank account for mortgage payments.
A good mortgage broker should let you know when your deal is about to come to an end and advise you that it is time to look at the market.
You should mark it on your calendar exactly three months or even before your mortgage deal is due to end, you should get in touch with your lender or mortgage broker and arrange a meeting to discuss changing rates.If you do not do this it is almost certain that you will end up paying more because you will be reverted onto the lender's variable tracker rate, so the sooner you change the sooner you start to save money.
Remortgaging doesn't necessarily have to mean that you change lenders or borrower anymore money.It could be that the lender you already have your mortgage with is willing to offer you a good rate, so you could end up sticking with them.
What to Look out for?
Unless interest rates have dramatically gone down since you took out your first mortgage then the chances are you may have to pay a slightly higher rate when it comes to your new mortgage deal, but this is common.It may be that you wish to change what kind of deal you are on, such as a tracker or a fixed rate, or even opt for an interest only mortgage.If you originally took out a two-year fixed rate mortgage, a lot could have happened in your personal life since then or you may be earning more, so it is important to treat your remortgage like you did your original mortgage.You should look at your financial situation and decide whether you are better off now then you were when you took out your first mortgage, and decide whether you can still afford to pay back the same amount.
You may also find that if you originally got your advice from a mortgage broker you should try going to the lender direct and see what they can offer you, as it may be they tell you something else in order to keep you as their customer.You may think the prospect of having to change your mortgage every two or three years is a waste of time. However don't be fooled, because the market is so unstable it means that rates are changing all the time. Your best bet is to opt for a short-term deal such as a two-year deal, this will ensure you are as up to date with the market as possible.
Remortgaging is always a good idea and although it may seem time consuming when you have to start the whole mortgage process again, it will be worth it in the end.
You might also like...