Borrowing up to 100% LTV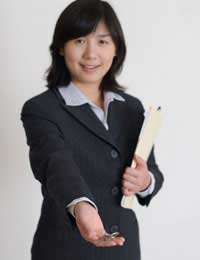 With house prices slowly creeping upwards year on year, it is not surprising that first-time buyers are finding it impossible to save up a deposit to buy their first home.When it comes to saving a deposit a first-time buyer is lucky if they save up anything at all.However if you are a lost cause when it comes to saving or simply don't earn enough to save then do not despair, more lenders are now willing to lend you the total value of the property.This is a popular choice with first-time buyers for obvious reasons, as it means you can still get on the housing ladder with virtually no savings.
It is harder to get a lender to borrow you 100% of the property's value if you are not on a good wage in relation to the house you are trying to buy.However lenders are starting to look a lot more at affordability rather than salary multiples, which means it may work out that you can borrow more than you thought.Mortgages with 100% LTV have rocketed in popularity over the years as more people struggle to save money. However there are a few sceptics out there that believe lending the full property value is a risky move, as house prices may go down, and you might end up paying back more than your property is worth. Borrowing 100% of the property's value is the most popular among first-time buyers and people who suddenly find themselves in a change of circumstances such as divorcees, who may have no money to out down as a deposit.
Drawbacks of Borrowing 100% LTV
Borrowing more money, equals more payments, and often higher ones at that. If there is any way that you can save some form of deposit then this is recommended.Lenders tend to save their good rates for customers that can offer them a deposit or a bit of security. Lenders think that if you are not brining anything to the deal then why should they go out of their way to get you the best rate.
Lending 100% of the property's value is always going to be slightly risky, as the property market is unstable at times and your investment could go up or down. However as long as you now the risks involved it shouldn't stop you from using a mortgage that offers a 100% LTV, as this could be the answer to you getting on the housing ladder.If you have a mortgage for the next twenty or twenty-five years then you are probably safe lending 100% LTV, over this time your property will probably increase in value, however if something happens and you need to sell the property and the market has seen a downturn then you will most likely loose out.
Lending 100% of the property's value is a great way to get on the housing ladder if you cannot afford to save a deposit or are simply a spender and not a saver. However it is worth remembering that you will pay the price for this and the more you lend, the more in interest you will have to pay back.
You might also like...