Changing Interest Rates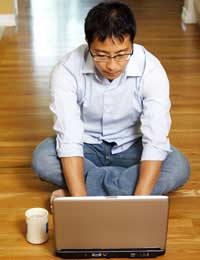 When choosing a mortgage, you will often hear lenders refer to interest rates and whether they are currently high or low. This can often seem like a foreign language when you are not familiar with what they are, let alone predicting whether they will go up or down.When it comes to interest rates a time machine that allows you to go into the future and see whether they go up or down would be ideal, however because we don't have this we simply have to judge on what information is available.
The Bank of England decides what interest rates will be, every month a group of people called The Monetary Policy Committee, which are set up by the Chancellor of the Exchequer will meet and decide whether the interest rate will go up or down.There are often predictions in the month ahead of the meeting as to which way they will vote. They can either decide to increase the rate, lower the rate, or leave it as it is. Normally the increase will be small, for example 0.25%.
Interest Rates and Mortgages
It may be that you never paid attention to the changing interest rates, that is until you got your mortgage. Checking whether the interest rate has gone up or down can almost become an addiction, if you have a mortgage and are on a tracker rate.
Interest rates are also very unpredictable, despite various economists and experts laying forth their predictions about the interest rate, nothing in set in stone and throughout the year there will always be surprises when it comes to changing rates. It is important though to take some notice of predictions when it comes to interest rates, the last thing you want to do is sign up to a tracker mortgage which tracks the Bank of England's base rate only to find that the rate starts to slowly increase month by month.
What comes up, must come down, and when interest rates are up, at least it means that the probability is that they are going to come down.A number of factors can make interest rates change, if nobody is spending and the economy is suffering then the Bank of England is more likely to increase interest rates because it wants to encourage people to take out mortgage and spend money.When interest rates are low it normally means that the economy is in good shape and it encourages spending, as people are not having to pay as much in mortgage repayments.
It is impossible to say what the interest rates will do over the coming months and years, but it is important to know what effect this will have on your mortgage.A borrower on a tracker mortgage will have to budget for the worst possible scenario incase interest rates go up and they are faced with a hefty bill. Fixed rate borrowers will equally have to weigh up the chances of the interest rate going down and decide whether a fixed rate mortgage is right for them.You are always taking a gamble when it comes to the interest rate, and although it is best to listen to what forecasters say, nothing is ever certain, so it pays to prepare for the worst.
You might also like...