Market Conditions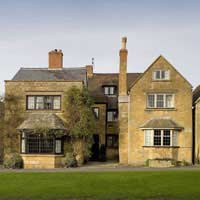 You may hear people say that now is not a good time to get a mortgage, or that you should hold out and wait for the market to improve. You may in all honesty not know what they mean or what they are referring too.When someone says that the market is in good shape it will normally mean that there are a lot of lenders lending, there are a lot of products in the market and that interest rates are low.To the everyday man in the street you may not know how the market is or whether there are actually a lot of lenders lending, which is why you will need to turn to a mortgage broker. A lender is less likely to be able to give you an unbiased account of what market conditions are like at the moment as they will not be able to comment on other lenders.
What the market is doing could have a huge impact on how much money you are able to borrow. For example when the market is good, it means that mortgage lenders are able to get lots of money to be able to fund products at high Loan-to-Values. When the market is bad and the funding companies view the economy as being not so good, they will restrict funding. If the people who are giving the lenders the funds pull back, then the lender will have less money to lend.
How to Know What to Do
Getting a mortgage when the market looks gloomy is a difficult decision to make. If you visit an adviser and they tell you that the economy is going through a rocky road then your instincts may tell you it would be better to hold back and wait. However, if you get a mortgage when the market is bad, meaning that you are borrowing at a high rate and low LTV, at least that means that you are able to cope with the worst. If you get into the market when lenders are offering cheap rates and high income multiples you may find yourself in a bit of trouble if the market suddenly turns on you.
The mortgage market will overall almost certainly remain healthy for a long time to come, it may have a few bumps along the way, but there will always be lenders willing to lend. There has been a huge influx of lenders into the mortgage market over the past ten years, and a lot of these will undoubtedly pull out of the market in the coming years, or stop lending at such low rates and high income multiples. This will not be as bad for the market as it sounds, and it just means that things are going back to the way they were before all the new lenders came into the market.
The best time to get a mortgage is when market conditions are stable, not when there are extremely low rates or extremely high ones, as these will no doubt even out and you could get caught out. But do your homework and ask your adviser what the conditions are like when you get your mortgage, as they should be able to advise you whether to stick or twist.
You might also like...