Interest Only Mortgage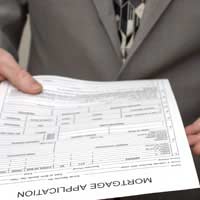 Paying only the interest on a mortgage can be a tempting offer for first-time buyers and enable those who wouldn't normally be able to afford a home, a helping hand getting on the property ladder.
Paying interest only means just that, it means that every month you only pay the interest that has accumulated on your mortgage, and do not pay off the actual balance.By just paying the interest it can substantially lower your monthly payments by hundreds, possibly thousands, however the golden rule is to remember that it is just the interest you are paying back and not the actual mortgage balance.An interest only mortgage should be seen as a temporary measure, and you must make sure you have some form of repayment vehicle in place in order to pay it back.A lot of first-time buyers have been put on interest-only mortgages without proper checks being carried out to make sure that they have a back-up plan and some way of paying back the balance, which will spell disaster further down the line.
Repayment Vehicles
A good lender should not let you take out an interest only mortgage without a repayment vehicle in place.This can be something as small as knowing that you are going to get a pay rise at the end of the month. You may also be in line to receive some inheritance, it doesn't matter where the money comes from, as long as there is a light at the end of the tunnel when it comes to your finances.Many borrowers are also caught out by increasing interest rates, as they rise repayments become higher, so many people will switch to paying only the interest in the hope that rates will go down.
Ideally after a few months, or years of paying interest only, you should revert to a repayment mortgage, which means you are actually paying back some of the balance.Ways to prepare for switching to a repayment mortgage include taking out an individual savings plan, a pension or an endowment.
These options are all risky and it could be that you end up coming out on top and being able to pay back more then you invested, or in the worst case scenario your savings will fall short and you will be left out of pocket.
Pitfalls of Interest Only Mortgages
Interest mortgages are becoming increasingly popular, but you should always remember that it can only be a short-term answer to a problem that must have a solution.There is no guarantee that if you invest your money in a savings plan that it will pay off and provide you with adequate funds.You also have to remember that even though you may be on the housing ladder, you aren't lowering your debt when only paying the interest, you are simply paying the interest that you owe to the lender, which in the end will get you nowhere, and if you decide to sell it could actually make you worse off.
Interest only mortgages have gained a bad reputation over the years, as many people feel they are encouraging people onto the housing ladder who cannot afford it and have no means of paying off the mortgage balance, if you do everything by the book and have a genuine repayment vehicle, interest only mortgages are a great tool, so make sure you don't get caught out.
ABOUT MORTGAGING IS FOR SALE.
This website is for sale [more info].
You might also like...