Taking Out a Second Mortgage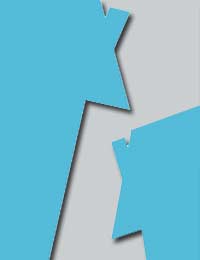 A second mortgage or 'secured loan' as they are often referred to, is a loan which is secured against your property. So unlike an unsecured loan, if you fail to pay back the loan, then your property may be repossessed. This may sound scary and off putting, but in reality, taking out a secured loan, is just as risky as taking out another mortgage. They are often referred to as the lending of last resort, because people panic about it being secured on their property. However, first mortgages are secured just as much as your second so are in no more risk taking out a second one.
Advantages and Disadvantages of a Secured Loan
The interest rate for a second mortgage can sometimes be a lot higher than normal unsecured loans, but this will normally be because you will have incurred some debt along the way and be unable to take out a normal unsecured loan. It is always worth seeing if you can get a further advance on your mortgage from your current mortgage lender before you go down the secured loan route, this may work out cheaper. In some cases the interest rate can work out cheaper to take out a secured loan over a remortgage, it all depends on how much existing debt that you have.
Where to Get a Second Mortgage
A lot of high street banks are starting to offer second mortgages, but they will typically only offer them to customers that already bank with them. Specialist players, which will normally be subsidiaries of the larger banks, traditionally dominate the second mortgage market or this is where they will get their funding from. A lot of second mortgage firms, tend to advertise on television, but the best option is to visit a broker that will specialise in these types of loans. Not all mortgage brokers and mortgage lenders will offer second mortgages, so you will need to phone ahead and check that your mortgage lender or broker can advise you on them before you go and visit.
What a Second Mortgage Can Be Used For?
People can take out second mortgages for all types of reasons, from getting plastic surgery, to converting their garage. It really doesn't matter what the reason is, the most important thing is that you are able to pay it back. Second mortgages can also be used for debt consolidation, so if you have a number of credit cards and get stressed every month having to make the separate payments, then a secured loan could mean that you just have to pay back one loan. There is nothing to stop you for taking on out to spend on home improvements, however if you are going to do this then you should look at what rate you could get if you remortgage or take out an unsecured loan. Second mortgages have gained a bad reputation over the years, as being expensive and risky. This isn't always the case though, and it depends on your circumstances. If you can remortgage your house, or take out an unsecured loan, then this should be first choice, but if not, a second mortgage can offer you a vital lifeline, and in most cases are no more risky than first mortgages.
You might also like...