Cashback Mortgage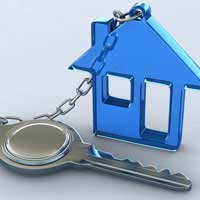 You may have managed to get your dream home, be able to afford the mortgage payments and be well on your way to becoming a first-time buyer, however your pockets may be empty when it comes to buying essentials for your new home.
There are some things that make a house a home and adding your own personal touch to a property can really make it seem like yours.
A cashback mortgage can offer you an extra bit of cash when you need it most.Cashback mortgages are extremely popular amongst first-time buyers as these are the ones that are often short of money.
A cashback mortgage gives you back either a lump sum or a percentage of your mortgage in cash, upon completion of the property purchase.Remortgagers can also apply for a cashback mortgage, although a lender may not be as willing to give you that type of mortgage as they will a first-time buyer.
How does it Work?
You can get a cashback mortgage on almost any kind of mortgage deal, such as a tracker or a fixed rate mortgage.
The cash sum does not necessarily have to be at the start of the mortgage term and can in some cases be given at a certain point during the mortgage, which could come in handy if you know you have something big coming up, such as a wedding.
You will probably need to choose the point at which this will happen and won't be able to randomly decide on a date half-way through the mortgage term.A cashback option will also normally be included in another specialist mortgage such as discounted mortgage, but there are still many lenders that offer a simple cashback mortgage.
Once you receive the money you may feel like blowing it all in one big shopping spree, this is not advised.You can spend the money on whatever you like and even pay off some overdue credit card bills, however it will benefit you and your property if you invest the money back into your house by either using it to decorate or by putting it towards costs such as the legal fees or survey charges.
It all depends on which lender you go to as to what kind of deal you get and how much cash you can receive. The way the money is paid is either as a lump sum, a percentage, for example, 1%, 2% or even 10% of the mortgage
Drawbacks of Cashback Mortgage
While receiving a lump of cash when you complete your mortgage sounds very appealing, there are a number of drawbacks when you go down this route.Because the lender is doing you a favour by offering you cashback, they expect you to return the favour and not change mortgage lenders or pay off your mortgage early, within the set time agreed.
To stop you doing this they often impose a higher early repayment charge on a cashback mortgage, which could cost as much as the money you got back.You may also have to pay a larger interest rate in return for the cashback, as well as having to pay an arrangement or booking fee.
Cashback mortgages can give first-time buyers that extra helping hand that they need when they first move. It depends on how much you need the extra cash as to whether you should use the cashback facility, think hard before you use it because it could leave a hole in your pocket further down the line.
You might also like...