Discounted Vs Standard Variable Rate Mortgage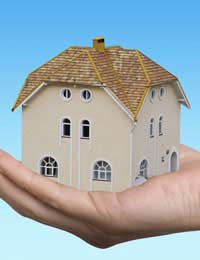 Starting out as a first-time buyer can be an expensive and tough job, which is why discounted mortgages have proven a popular choice for this breed of buyer.Discount mortgages offer you a reduction on your mortgage payments. The discounted rate will normally last anything from six months to five years and will be at a rate lower than the lender's standard variable rate.
The lower payments can often be welcome news to first-time buyers who may need extra cash to spend on things such as furniture and wallpaper.It is worth doing your homework as the discount on offer can vary greatly from lender to lender.
A word of caution though, those who take out a discounted mortgage sacrifice lower monthly payments down the line, as lenders will boost up mortgage payments once the discounted period has come to an end and revert the borrower back to the banks standard variable rate.
When considering a discounted mortgage you need to make sure that you have a way of affording the higher payments in a few months or years' time.For example, if you are moving to a bigger property and cannot afford the initial higher payments but know you have a big pay rise coming up at work in six months or so that is fine. You should not be tempted into the initial low rate, without no back-up plan, or you could end up paying more in the end.
What is a Standard Variable Rate Mortgage?
Early repayment charges can often be the sting in the tail when it comes to paying off a mortgage early or switching lenders, which is why standard variable rates have proved popular.
A lender's standard variable rate follows the bank base rate and will normally be a few percent higher, so your mortgage will go up and down accordingly, or at least it is supposed to, some lenders do not always pass on the rate cut straightaway.The standard variable rate is what you are charged when you come off another mortgage deal, for example a two-year fixed rate mortgage.It is not known for being the most competitive rate in the market, but it does have some attractive features.
What goes up must come down, so even if the Bank's base rate does increase, chances are it will come back down again, so you could end up paying less.However, the golden nugget is that most lenders will not charge any early repayment charges on a standard variable rate if you want to switch deals or pay off the mortgage early. Paying off the mortgage early is probably less likely to happen, however getting out of a mortgage deal can sometimes add thousands to a mortgage, so if the sums add up, then a standard variable rate could prove worthwhile.
Which is the Best Option?
It all comes down to a question of money. You will inevitably end up paying more to start off with when on a standard variable rate, but this could come down if the interest rate falls. There is also the added benefit of no early repayment charges, if your standard variable rate doesn't have this feature though its appeal drops.
A discounted mortgage does give you the luxury of lower payments at the start of the mortgage, however if you are simply doing this in order to buy a new car or go on holiday, this would not be a wise move, as you will pay with higher rates further down the line. It all comes down to what you can afford now, and how much money you expect to have in the future, which means looking at your finances realistically and not hoping for the best.
You might also like...