Flexible Mortgage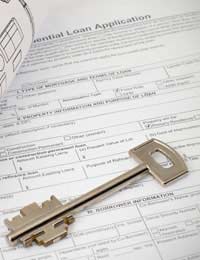 If you are one of those people who do not know how much money they are going to earn from one day to the next, a flexible mortgage could be the best mortgage for you.Not all mortgage deals have to be set in stone, with no room to allow you to manoeuvre your finances.
If you've ever dreamed of being able to jet set around the world for a few months and not have to worry about paying your mortgage, then a flexible mortgage has this option.Couples starting a family or those wanting to take a career break will also find the flexible mortgage beneficial.
A flexible mortgage can put the borrower in the driver's seat and allow you to overpay on your mortgage, without having to pay any extra charges, allowing you to potentially save thousands in interest payments.
A good flexible mortgage should allow you to overpay, underpay and take a pay holiday.The types of flexible mortgages available also mirror that is available in the mainstream mortgage market, such as a fixed rate, a discount mortgage and a base rate tracker mortgage.
A flexible mortgage would ideally suit someone who is self-employed, who might be able to overpay by £400 one month, but may not be doing so well the next and have to underpay by a few hundred pounds.
It would also appeal to someone who works on commission who may get frustrated at the thought of not being able to pay off more of their mortgage despite earning a lot more extra money.Although a lot of lenders will not allow you to pay off a limitless amount of money as they have to make a profit too, so it wouldn't benefit them if you paid of your mortgage in three years and they were left with little interest.It is common for a lender to limit the amount you can pay back to around 10% of the mortgage each year.
The beauty of a flexible mortgage is that it even allows you to borrow back earlier overpayments you have made, which could prove vital if business turns bad or you need the extra cash for something.
When a Flexible Mortgage is a Bad Idea
When something sounds too good to be true that's because there is usually some catch along the way. A lender is not going to allow you to take a six-month break from paying your mortgage without in some way making up for the loss of payment along the way.By taking a break you will also most likely end up extending the term of your loan and also increasing repayments.
You will get the most benefit from a flexible mortgage if you use it to make overpayments, if you are simply fancy a few months off from paying your mortgage then you will end up paying for it in the end. Flexible mortgages are a valuable tool when used rightly, they appeal to the entrepreneurial side of a borrower who wants to pay off their mortgage as quickly as possible. They also appeal to the free spirited among you who may wish to take a six month trip around the world and pay the price further down the line.
ABOUT MORTGAGING IS FOR SALE.
This website is for sale [more info].
You might also like...