Libor Mortgage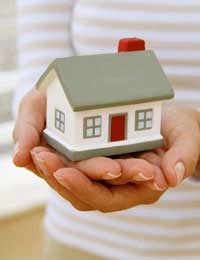 Libor mortgages can be tricky to understand, and although they work in a similar way to tracker mortgages in so much as they follow a rate and go up and down, they are a bit more complicated.
The phrase Libor means the London Inter-Bank Offered Rate, which to many people will not mean anything, however this is the rate at which banks will lend to each other, and the Libor rate is set by the British Bankers' Association.The BBA is an association for banks, building societies and other lenders and will help them to set charges on mortgages, and loans. Libor rates will go up and down according to the demand and supply of money in the markets and how much lending is going on.
The Libor rate will normally hover just above where the market thinks the bank rate will be in three months' time, which will normally be about 0.15%. If you choose a LIBOR rate then it will track the LIBOR rate for roughly three months, which means your mortgage will not be one fixed sum, and unlike a tracker it will not change every time the base rate increases, but around every three months.Libor mortgages can also track a mortgage for one week, three months, six months, and in some cases one year.
To work out Libor they average the interest rate that is charged on dollar-denominated deposits, also known as Eurodollars.This is part of an index which is international and follows the world economic condition. Although it is not vital that you have a full understanding of how a Libor mortgage works, it is important that you understand the basics.
Libor mortgages are not normally popular amongst first-time buyers, and normally appeal to sub-prime and self-cert borrowers.Initially the Libor rate will be fixed, it will be adjusted to equal the most recent value of the Libor, and just like a tracker it will also have a margin added.
Features of Libor Mortgages
A Libor mortgage is adjustable and will not remain the same throughout the period of your mortgage.Most people select a Libor loan not because of the appeal of a Libor rate but because it has an adjustable rate mortgage. This will only produce benefits if during the period you have the mortgage, the interest you save outweighs the risk of the interest rate and increases.It may be worth looking at what the experts predict when it comes to the Libor rate, if for example they predict that the six month rate will be lower then the one month rate then this gives you a good indication of where they think the market is going and what option to go for. Libor mortgages are normally used for larger amounts of money, as the market is quite unpredictable, so unless you are a first-time buyer with a vast understanding of the money markets then you should probably try and avoid Libor mortgages.
Libor mortgages are probably not the best option for somebody who can not take very much risk with their mortgage payments, as a Libor deal is not always guaranteed to offer the best value. Libor mortgages are best suited to people who already have some understanding of the financial markets. So unless you are an avid fan of the financial markets, it may be an idea to keep your distance.
ABOUT MORTGAGING IS FOR SALE.
This website is for sale [more info].
You might also like...