Key Worker Mortgage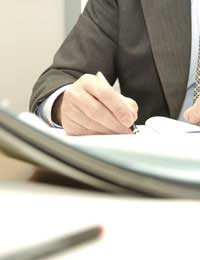 A key worker is someone who offers a key service to society, such as a nurse, someone who works for the NHS, a teacher, social worker, firefighter or other public service profession.You will be able to find out an extensive list from your local council as to who qualifies, as there can be differences between regions. The good news if you're a key worker is that you are eligible to receive help getting a foot on the housing ladder, the bad news is that this scheme is only available in London, the South East and the East of England and you have to be between 21 and 40 years old to qualify.The government has decided to offer help to first-time buyers in these areas because of growing house prices.The government hopes that by offering help to people in these professions it will mean more people are attracted to key worker roles.
What is a Key worker Mortgage?
There are a number of schemes that are available to people who qualify for a key worker mortgage.The government were the first to offer the scheme through the HomeBuy Scheme, but now lenders have jumped on the bandwagon and are also willing to offer this type of mortgage.
Lenders offering the service can also provide an additional loan alongside that being offered by the government.One option is to go direct to a lender and get a key worker mortgage, this gives the borrower 100% ownership of the property and you do not have to pay back anything when you sell the property. You can normally also get up to five times your salary or four and a half times if you are sharing the mortgage.
Another option is to take out an Open Market HomeBuy loan, which means a key worker needs to raise 75% of the properties value, through either a mortgage or some other means, and then the government will top up the rest of the loan.If you take out a loan from the government you will be expected to pay back a share of the money from the property when you later sell it on. There will not be any interest charged on the loan that you borrow from the government, however once you sell the house you will pay back a percentage of any increase in the house price.
Another option would be a higher-value equity loan, this is only suited to a few people who will normally be based in London, they will have to show that they have the potential to become leaders of London's educational system, which may not be the case for a large number of people.
A popular option is the New Build HomeBuy, which is for newly built properties, you need only buy 25% of the property and then pay a reduction on the rent for the remainder.
HomeBuy schemes and key worker mortgages can take some time to understand, so it is worthwhile speaking to your local authority to check whether you are eligible for one and what they can offer you.
There are many advantages to being a key worker so it is worth taking advantage of the any scheme that lenders and you local government can offer you. You offer a valuable service to them, so they should give you one back.
ABOUT MORTGAGING IS FOR SALE.
This website is for sale [more info].
You might also like...
Was pleased to read about the key worker mortgage as it seems my husband and myself would qualify but couldn't find any more information any where. Tried my local council in North Norfolk and they knew nothing about it. Tried direct gov but still no help. Where do we go next as at present this would be the only way we would be able to buy our own home was we don't have a deposit and property prices in our area are high compared to wages. kind regards BB