In Negative Equity: Can I Move?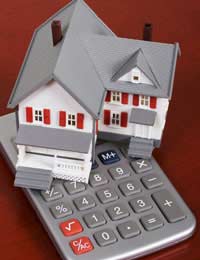 The credit crunch has created what is known as mortgage prisoners, those who are stuck in their homes because they have found themselves in negative equity.
Negative equity occurs when your outstanding mortgage is more than what your home is valued at. For example, if you have an outstanding mortgage of £200,000 but your property is only valued at £180,000 you will be in negative equity of around £20,000.
Why are So Many in Negative Equity?
The problem started when lenders offered mortgages that were over 100% of the property's value. This meant a number of homeowners were reliant on house prices going up in order for their mortgage to still be manageable. But instead of going up, over the last few years house prices have either stayed the same or in some cases gone down.
This means when you come to remortgage if you are in negative equity you are stuck and unable to move because lenders are no longer offering mortgages at 120% of the property's value, so unless you can inject enough money into your mortgage to make it so you are no longer in negative equity you will not be able to remortgage or move from the lenders' standard variable rate.
What are My Options?
The good news is that many lenders such as Lloyds Banking Group and Nationwide Building Society have identified that homeowners who bought during the mortgage boom years are struggling. They have brought out schemes which will allow their customers in negative equity to move home. If for example you wish to move from Scotland to Birmingham for a job, they will allow you to move to a different house. What they will not do however is extend your mortgage or let you upgrade, so you will only be able to move into a home that is the same price as your current one.
Most lenders offering such schemes will only offer them up to a maximum of 120% LTV, if you are unlucky enough to be in negative equity of more than this you will have no option but to either reduce your mortgage or wait for house prices to increase again.
Can I Reduce My Mortgage?
Another option would be to save up a lump sum and use this to put into your mortgage, for example, if you are £10,000 in negative equity if you put £15,000 or more into the property you may be able to bring the mortgage down to 95% of the property's value. In this scenario you may then be able to qualify for a 95% LTV mortgage from another mortgage lender and remortgage this way.
Staying Put
If you are in no hurry to move the wisest thing to do would be to hold onto your property for another five years and assess the situation once again at this point. It is impossible to predict what house prices will do over the next few years, but if you can wait as long as possible the chances are house prices will start creeping back up again, albeit at a very slow place, but it should still put you in a more positive position.
Downsizing
One of the easiest and fastest ways to get out of negative equity is to downsize to a smaller property. A mortgage lender should be willing to let you move and move across you mortgage if you are going to a property that is lower in value than your current one.
If you can manage to sell your home for the asking price and downsize to one that is cheaper, depending on how much smaller the property is you should move yourself out of negative equity. This idea might not sound very appealing, but it you really need to move for work or family it could be the best short-term solution.
Being in negative equity is restricting when it comes to your options for moving home, but there are ways around it and solutions to the problem. If staying put is not an option and you have no capital to reduce the mortgage, downsizing might be your best option.
You might also like...