Has the Credit Crunch Killed Off Self-Cert?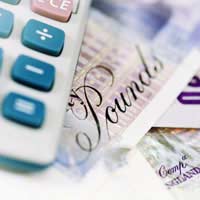 The credit crunch has changed the landscape of the UK mortgage market forever.
One of the casualties of the credit crunch is self-certification mortgages, which the UK's financial watchdog is now proposing to ban.
What Is Self-Cert?
A lot of people confuse self-cert mortgages with those for the self-employed. A self-cert mortgage is where you cannot prove your income, for example if you work in a trade and receive cash in hand or you receive large bonuses that are not part of your normal pay cheque.
A lot of people who are self-employed do opt for self-cert mortgages, such as builders, because they do not get paid in the standard way. The UK watchdog, the Financial Services Authority, does not want to ban mortgages for those who are self-employed, just those who cannot prove their income.
Why Do They Want To Ban Self-Cert?
In the past some people have been so eager to get on the property ladder that they have done almost anything to achieve their dream and inflated their income. If for example somebody was only earning £20,000 a year but needed to be earning £28,000 they could lie and tell the lender they were earning more in order to get the mortgage.
The logic was flawed though as it meant many people were unable to afford their mortgage and ended up falling behind in payments.
Research and mystery shopping exercises carried out by the FSA over the years showed a number of lenders and brokers were not carrying out the proper checks and making sure the person was earning as much as they claimed they were. The reputation of this type of loan became so bad that they were branded "liar loans".
How Will They Ban It?
The proposals to put a stop to self-cert mortgages form part of the FSA's work into the mortgage market following the credit crunch.
It produced a paper called the Mortgage Market Review, which suggests a number of changes to the mortgage market. The changes are due to come into force in 2011, and although they have not been finalised, the FSA has said it will no longer allow mortgages where there is no proof of income.
Are There Any Risks?
In the UK there are genuinely people that cannot prove their income, or cannot prove it in the traditional way. This might be because of the nature of work they do and because they receive cash in hand, such as a taxi driver. Most lenders will find a way to prove your income though, whether it be looking at old bank accounts or contacting HM Revenue and Customs to look at how much tax you have been paying.
But as with all things people have found a way to corrupt the system. There is a fear that the FSA's ban on self-cert mortgages will lead to an increase in the number of sites that offer fake or novelty payslips. These sites in themselves are not illegal, but if you use fake payslips to try and prove your income, this will be fraud.
It seems only right that if you are applying for a mortgage you should have to prove your income. But the measures being imposed by the FSA will lead to a large chunk of people not being able to get a mortgage through no fault of their own. If you think you fall into this category you should speak to a financial adviser or mortgage broker, as they may be able to help you.
You might also like...