Who Needs a Self-cert Mortgage?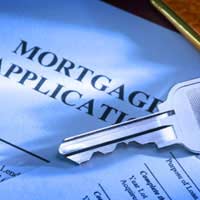 When it comes to self-certification mortgages there are a mountain of people who can apply for this type of mortgage, but may not necessarily realise. You do not have to own your own business or be a wealthy banker who receives juicy bonuses every year. You could simply be a full-time employee of one firm, that does some extra work on the side, or maybe you take on an extra job in the summer or Christmas periods.Self-cert mortgages are for anyone whose income isn't set in stone, or who may earn a bit more one year, or a bit less the next.
This doesn't mean however that self-cert mortgages are for people who think they are in line for getting a pay rise in five months, so predict they will be earning more.
Before you apply for a self-cert mortgage you should be sure that your income does not fall into one of the other mortgage categories. Self-cert is not a good idea unless your income is very diverse, because if you choose self-cert needlessly then you may end up on a higher rate.
Self-cert mortgages are most popular among the self-employed, such as plumbers, electricians, and people who do not have a set idea of how much money they are going to earn month on month.
City workers who receive large bonuses are also common users of this type of mortgage, as they may receive thousands of pounds in bonuses every year, which could in some cases almost double their salary.If you are a sales person, you may also need to take the self-cert route, you may think just because your basic salary is small that you cannot get a mortgage. However, if you include your commissions, then it could mean the difference between being able to get on the property ladder or falling short, so it is important to tell your adviser every but of income you make.
You may also find yourself in a profession that requires a lot of overtime, which could also help bump up your wage. Be careful though, don't be over optimistic in your predictions as to how much overtime you will do in a year, it may get you the mortgage, but that will be of little use if you can't pay it back.
Not Just for the Self-Employed
Many people make the mistake of thinking that self-cert mortgages are for the less wealthy, or for people that do not make enough money.This is not the case, a lot of company directors will use self-cert as they can often be paid in accordance to the performance of the company or whether they meet their own individual goals.
There are also a number of other professions that may have problems proving how much they earn because of complicated bonus schemes.The money you earn may not even come from your job, for example, you may receive a regular income from you parents or another family member, or some form of inheritance.
Self-cert mortgages open the door to many borrowers, allowing them to get a mortgage that truly matches what they earn. However if your income is not fixed then this could mean that you are tempted to say you earn more than you do, which is not advised, play it safe and you will find your mortgage payments a lot easier.
You might also like...