Protecting Your Mortgage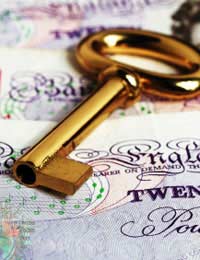 With rising unemployment levels and an increasingly ropey economy, you may want to think about getting some form of protection for your mortgage.
Protecting Your Mortgage
There are a number of products available on the market that can help you pay your mortgage should you find yourself being made redundant. One of these products is Mortgage Payment Protection Insurance. This product works just like any other insurance you have on another product. For example if you find that your CD player had broken you would be covered if you had taken out a product to protect your mortgage.
MPPI works for your mortgage the same way insurance works for any other product. The insurance will pay your mortgage if you find yourself unemployed for a short period of time. How long the insurance will pay off your mortgage payments depends on how much you have paid into your policy and what kind of policy you sign up to.
Drawbacks of MPPI
There are a lot of disadvantages to taking out MPPI. It can be quite costly depending on how much your mortgage payments are. Taking out MPPI is like taking a gamble on whether your job will be safe. You may find that you pay the insurance for a number of years without needing it, or you could find that after taking out the insurance you do not need it and you have been paying it for some time. The best type of policies are those that you can cancel straight away. You will need to be able cancel your policy in case something happens to your job.
Another drawback of taking out mortgage insurance is that it still gives you no long-term guarantees. If you are unemployed for a long period of time your insurance policy will be no good as it will only cover you for the first few months.
Buying MPPI
The great think about MPPI is that lenders want you to have it so they may be willing to offer you quite a good deal on it if you are able to afford to take out the insurance in the first instance. When buying mortgage protection the best thing to do is to visit your mortgage lender or broker and ask them about mortgage protection. You do not need to buy your MPPI from the same lender that you got your mortgage from, in fact you shouldn't probably buy the insurance from your mortgage lender because they are likely to only sell you their own product.
If you have decided to take out MPPI with your mortgage you should shop around and make sure you find the best price. Shopping for MPPI is a bit like shopping for your car insurance. You would not go to the first provider that came your way when taking out car insurance, so it is crazy to do the same when it comes to protecting your house, which is one of the most important investments you will make throughout your life.
You might also like...