Predictions About the Interest Rate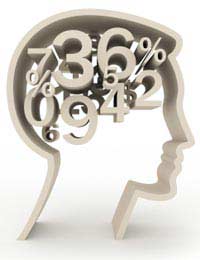 The Bank of England's base rate has been at a record low of 0.5% for some time, which has led to a widespread of people predicting when it will next rise and by how much.
Unfortunately though nobody has a crystal ball and it is impossible to say when the interest rates will rise, but this hasn't stopped people making predictions.
How The Bank Rate Is Decided
Every month a group of people known as the Monetary Policy Committee will meet and vote on whether they think the base rate should go up or down.
When voting they take into account a number of factors such as the rate of inflation and the state of the economy.There are eight members of the committee and by looking at how they vote every month it can give you a good indication of what action they will take next.
If only one member of the committee is voting for a rise one month, it is unlikely that the next month all eight members will do a u-turn and vote for an increase the next month.
What The Experts Say
Those that are most in the know about interest rates are economists.Opinion however is divided between the specialists.
The most popular prediction is that interest rates will say low and possibly at 0.5% until the end of 2012, if not beyond.
Economist Ernst & Young believes interest rates will be kept on hold at 0.5% until the end of 2013.It says high energy prices and the recent government increase in VAT will keep inflation above the government's 2% target for the next 18 months, but then it will move well below 2% as these effects wear off.
It says to prevent inflation moving below 1% it will be necessary to keep the base rate low at 0.5% and this will become the norm. The Centre for Economics and Business Research also believes interest rates will stay a 0.5% until the end of 2012.
This is because it thinks the UK economy will grow slower than the government is currently predicting. The government predicts the UK economy will grow by 2% in the next three years, but CEBR believes this will be only 1% and this will force interest rates to remain low.
The Only Way Is Up
Although it is widely believed that interest rates will remain low, there are some that expect them to rise in the near-term. The job of a ratings agency is to assess what risks face the economic market and financial assets a rating, such as AAA, based on what risks they face. They are in a good position to judge what will happen to interest rates.
Some ratings agencies expect to see an interest rate rise in the UK towards the end of 2010 and have warned that this will lead to higher costs for mortgage customers and more repossessions as people struggle to meet mortgage payments.
There are also a number of other economists who have predicted interest rates could rise by as much as 8% by the end of 2012. Predictions as high as this though have been criticised for being extreme and trying to grab headlines in newspapers, so many have not taken them seriously.
Why Do Interest Rates Matter?
A rise in interest rates can spell bad news if you are a mortgage holder, or wanting to get a mortgage. Although lenders do not need to price their mortgage rates in accordance with the bank's base rate, historically they do.
If you are on a fixed rate mortgage a rise in interest rates will not impact you, but if you are on a tracker rate it will almost ultimately go up. There are those though that do want the base rate to increase and believe this will encourage people to put their money into savings because of the good interest rates on offer.
When thinking about accepting a mortgage offer you should always go for what you can afford and base your repayments on the worst case scenario, that way if interest rates do go up you won't get a nasty shock.
You might also like...