What is Equity Release is Being Used For?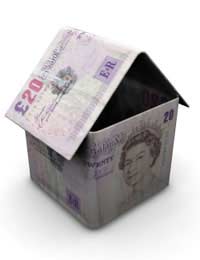 For many people in later life using equity release is becoming less of a luxury and more of a necessity.
While this type of borrowing can be used to improve the quality of your life it can also be used to improve your financial situation.
As you get older priorities can change, there were over 23,000 equity release plans sold in the UK in 2010 for all manor of reasons. Many people turn to the equity in their property to carry out home improvements, go on a luxury holiday or clear outstanding debts.
A recent study from charity Age UK found those who use equity release fall into three categories, those who make early bequests and make large one-off purchases, those who want to boost their income and enjoy a better quality of life, and those who need to use it out of necessity because they do not have a large enough pension or savings.
Home Improvements
One of the most popular uses for equity release is for home and garden improvements such as adding an extension, conservatory, or fitting a new kitchen, or simply giving the house a face-lift. Around 59% of all equity release plans were used for this purpose in 2010.
Most people prefer to use equity release to improve their property as it increases its value and means what is being taken out of the property is in some way being injected back in.
Holidays
Whether it be a Mediterranean cruise or a weekend break in the UK, many people find that when they reach retirement holidays are no longer a luxury they can afford. Using equity release to fund holidays is increasingly popular but you will need to be aware that you are sacrificing some of the equity in your home for your trip away, for many this isn't an issue, but it is important you weigh up the pros and cons.
Paying off Debts
Living off a state or company pension can put a strain on resources and bills can pile up if you have no weekly wage coming in or no means to pay the bills. Using equity release to pay off debts such as credit cards and loans can make sense in some circumstances, but again, you will have to decide whether this is the best option and there is no better way for you to pay off any outstanding debts.
Helping Friends and Family
For some, the equity in their home is seen as a means to enjoy life and treat those around them. If you do not plan to leave your home or part of it in your will to your children you may want to see them spend their inheritance and enjoy it now, rather than later. Around one quarter of equity release plans in 2010 were taken out in order to help friends and family who may have been struggling financially.
Giving Yourself a Regular Income
Drawdown plans, which accounted for nearly three-quarters of all equity release sales in 2010 are gradually increasing in popularity.
The difference between a drawdown plan and equity release is that not all of the equity in the property needs to be released and it can be released in stages, so it can work in many ways as an income if you have found yourself with a pension shortfall.
Who is Using Equity Release
Research from Age UK reveals that the average age of a person taking out equity release is 72 years old. While some 56% of those taking out the plans did so with their husband/wife or partner, only 44% took out their plans alone.The majority of people, 73% who took out equity release had children and were neither rich or poor. Those with a private pension equated to 85% of all of those taking out equity release plans and 35% have only an income from savings and investments.And some 55% of those the charity questioned had homes valued at less than £200,000.
Equity release is not for everybody and you should seek legal advice for you embark on any such arrangement, but for some it can provide a much needed income or a capital boost when things are tight.
You might also like...