Mortgage Fraud: The Facts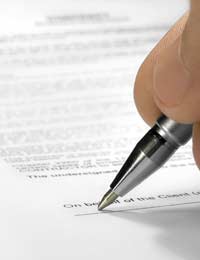 Mortgage fraud flourished in the mortgage boom times between 2006 and 2008 because some lenders were doing so much business they took their eye off the ball and failed to adequately check their systems and the applications they were receiving.
Since then though mortgage fraud has continued to climb and fraudsters are using new tricks to try and find a way to submit fraudulent mortgage applications.
Mortgage fraud can be carried out by almost anyone, from large criminal gangs to one person lying on their mortgage application.
The Facts
There are a number of different reports and studies available which all claim to track mortgage fraud and a lot of them are contradictory in their findings.
According to a report by CIFAS – the UK's fraud prevention service, mortgage fraud increased 18% in 2010. It estimates there were 3,542 mortgage frauds recorded in 2010, up from 3,004 in 2009.
Meanwhile the National Fraud Authority estimates that mortgage fraud hit the £1bn mark in 2010.
A separate study from Experian suggests that mortgage fraud accounted for over a quarter of all financial services fraud in 2010. With 27 in every 10,000 mortgage applications treated as fraudulent in Q3 in 2010, this compared with 25 in every 10,000 applications in Q3 2009.
It found however that there was a drop in mortgage fraud in the second half of 2010 and it dropped from 21 cases in the first half of the year to just 13 between July and December, representing a fall from £96m to £12.4m.
It suggests that this is because police forces are stepping up their efforts in a bid to tackle fraudsters and more larger, organised crime.
Different Kinds of Frauds
According to CIFAS application frauds now account for 96% of all mortgage frauds. In 2010, the most common type of mortgage application fraud was an attempt to hide adverse credit information from the lender. For example, if you have a County Court Judgement against your name you will need to disclose this.
Some 43% of applications also gave a false address compared with 30% of cases in 2009.Due in part to the high unemployment figures 2010 also saw an increase in those providing false employment details, which was up 8% compared to 5% in 2009.
This could be attributed to lenders carrying out more stringent tests on documents because of the decreased level of lending their business was doing.
Experian also estimates that around 96% of mortgage fraud attempts in Q3 were first-party frauds, which involves individuals attempting to hide adverse credit records or misrepresenting their employment status to try and secure a better mortgage rate.
Who is carrying out the Fraud
CIFAS has attributed 69% of all mortgage fraud in 2010 to mortgage brokers and says this sector of people were responsible for the majority. This would make sense in terms of the amount of business that is going through brokers, compared to other channels such as going direct to a lender. So it may not be the case that brokers are to blame for increased fraud, but merely that is a reflection of the proportion of business they do.
The number of brokers submitting applications for people they have never met or live far away has been named as a contributing factor in fraud among brokers, for example a broker in London submitting a mortgage for someone in Scotland may find it hard to check documents and know that what that person is telling them is the truth.
The Financial Services Authority, the body responsible for regulating mortgage brokers has so far banned over 100 brokers for fraudulent activity, with the vast majority of these cases being carried out after 2006.
Fraud is a crime and it is important that when you are submitting your mortgage application you are not flippant about what could be seen as fraud. A small white lie to you might be classed as mortgage fraud to a lender. You should always be as truthful as you can when telling a broker or lender your personal details, salary, and past credit record, they won't penalise you for too much information, but they might for too little.
You might also like...