Price Comparison Sites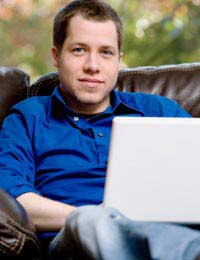 A price comparison site does exactly what you would expect it to do, itsearches the market and compares prices for mortgages, as well as a numberof other financial products. They are very appealing to customers and it isnot hard to see why so many consumers get sucked into using them as theirultimate tool when it comes to finding the best mortgage.There is nothing wrong with using this method but it is important that youdon't rush into anything.
The way a price comparison site works means that the top result it will comeup with will be the product that offers the cheapest rate, but that isnormally it. It will not take into account your personal situation and notdo an in-depth check into your circumstances. Some sites however willcategorise products and highlight the difference between buy-to-let,self-cert and remortgage.
Advantages of Price Comparison Sites
If you are lucky enough to be a prime borrower and don¹t have any specialrequirements then a price comparison site can offer you a good range ofproducts that you will be able to use.Also, even if the product that the site initially offers isn¹t suitable foryour needs then it may give you an idea of which lenders are offering goodproducts at the moment, so you can then go direct to them and get a gooddeal.
Price comparison sites are able to search thousands of products in themarket and can give you a very comprehensive search, compared to goingdirect to a lender, even if you are a first-time buyer simply wanting tobrowse the market, price comparison sites can give you a good idea of howmuch you should expect to pay.
Disadvantages of Price Comparison Sites
Price comparison sites are very limited in what information they can giveyou, they normally work on the headline rate of a product and not a lotelse. If you are a specialist borrower and need a sub-prime mortgage or needto self-cert then a price comparison site might not be able to give you thehelp you need.
The sites work by rates alone, so the product that appears may for examplebe a tracker product with a good headline rate, but this may go up over timeand a fixed rate may be the cheaper option overall, but you would not beable to see this.
Rates on comparison sites do not normally take into account any extra feesthat a lender may add onto the mortgage, so while the headline rate may lookcheaper, once you have added all the extra charges it will not work out tobe the cheapest.
A good mortgage broker will normally have what they call a sourcing system,this will be able to carry out a similar search to that of a pricecomparison site but it will do it in a more advanced way and the brokershould be able to advise you about all the different types of products andtailor them to your needs.Although price comparison sites search a large majority of lenders, therewill be some deals that it doesn¹t show, such as exclusives deals that amortgage broker may be able to get hold off.
Price comparison sites may be able to offer you an advanced search, but thisdoesn¹t necessarily mean that you should make this your one stop shop. Youshould try and use them as a starting point and get some expert advice alongthe way.
You might also like...