Visiting a Mortgage Broker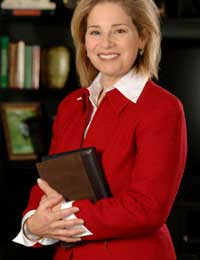 Deciding to visit a mortgage broker is a wise move, they will be able to offer you whole of market and should have the best deals available at the click of a button.It is worth road testing a few out before you settle on one, you have to feel comfortable with the person you are dealing with.
You should also check to make sure they are a mortgage broker, this may sound silly, but there are a lot of brokers trading that might look after pensions, savings and other financial matters, but not necessarily mortgages, or they may see mortgages as their second speciality. It might be a good idea to go to a mortgage broker that only specialises in mortgages as they will be well practised. However, most firms will have a mortgage specialist, so it doesn't matter too much.
One you have checked that your chosen mortgage broker is regulated by the Financial Services Authority you should be ready to go. A lot of brokers are flexible, so if you work long hours and are unable to take time off work then they may be able to give you a home visit at no extra cost to yourself.This is an especially good idea when you are remortgaging as they will be able to look at the house and see any improvements that you have made and should be able to know roughly if your property has gone up in value.
Brokers as Salespeople
Even though a broker will be qualified to give you mortgage advice and get you a good deal, they are also salesmen and will work on commission a lot of the time, so it is worth remembering that. This shouldn't be a problem as like anyone they are doing a job and earning a living. As well as your mortgage they may also try to sell you some other products such as car insurance, buildings and contents insurance and a number of other products. It is a good idea to listen to what they have to say as they may be able to find you a cheaper deal than you are on at the moment and it shouldn't cost you anything to get them to do all the searching for you.
Once you visit a mortgage broker you will be seen as their client in their eyes, however the lender will also see you as their client. If you take the advice of a broker it is best to then do all your negotiations with the lender through the broker, so if you think a bit of paperwork is taking too long or are worried about a certain aspect of the mortgage process, speak to your broker. It is not a good idea to take things into your own hands and go directly to the lender, as the chances are they will tell you to go back and speak with your broker. However, when it comes to remortgaging it is your choice as to whether you want to speak to other lenders, so don't feel then that you have to stick to a broker, as you could decide to approach them direct.
Visiting a mortgage broker should be a useful and informative way of getting the best mortgage deal for yourself. Listen to what they have to say but remember that ultimately you are the one who has to decide and live with the mortgage they are offering, so don't be pushed into anything.
You might also like...