Borrowing from a Bank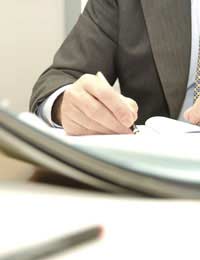 When you think of a bank you may think of it as being impersonal, cold and very corporate.This is not entirely untrue, as banks are normally listed on the stock market, so they are there to make money.However when it comes to where you get your mortgage from, size really can matter. Banks may be big, but it also means they have access to a wider range of funds and can afford to take that extra bit of risk.Because banks have their finger in so many pies they can afford to lower their rates to achieve market share. Which means they may have low rates on their mortgages and are not making any money from the deals, but they can afford to do this because they are making more than enough in another areas, such as savings accounts.
Your mortgage is also likely to be safe if you get it with one of the well known high street banks, as they are not likely to go out of business anytime soon.Banks also have years of experience in dealing with mortgages, so the chances are the person advising you knows what they are doing.Banks can often be a lot more flexible when it comes to a person's income multiples.Banks have had experience of the market and have highly skilled staff who process the mortgage, so they may be more trusting as to whether they will give you the mortgage and they will probably be willing to lend you more money.
What can go Wrong with a Bank?
They may be big, but it can also mean they are impersonal. If you are going direct to your local branch you may have to wait a few days before you can get an appointment. You may also find yourself having to deal with dreaded call centres if you have a problem or query about your mortgage. Many big banks commission out certain aspects of their business, and many people will find themselves getting annoyed when being put through to a pushy sales person who in some cases will have no prior knowledge of their mortgage case.
Whether you go to a bank or another lender you must always remember that what they are trying to sell you is their own product. So unless you have been elsewhere you will not have been offered the whole of market. Many banks try to fool you and offer you an appointment with one of their financial advisers who may take you through a vast array of products, but it will still only be that bank's products.A lot of the best mortgage rates still come from banks, as they have the power on the money markets and are able to offer you cheaper rates in order to retain you as a customer, however don't be fooled into thinking that this also means this is where you are going to get the best service.Banks can be just as guilty as smaller unheard of firms when it comes to misadvice, so be careful.
Banks will always be a popular choice for people looking to take out a mortgage, they are large, established and people have the security of being able to recognise the brand.However, as tempting as it may be you should always look further a field than your bank.
You might also like...