Why is it Getting Harder to Get on the Property Ladder?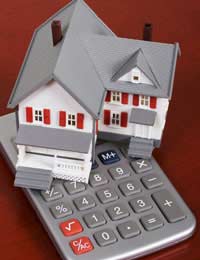 You may have noticed over the past few months that everyone has been talking about how much harder it is to get on the property ladder for first-time buyers. The biggest reason for this is because it is now harder to get a mortgage. Up until a year ago, lenders were willing to give first-time buyers a mortgage even if they had no deposit, or a bad credit record, this isn't the case any longer. Gone are the days when a first-time buyer could walk into a bank with a bad credit record and no deposit, and be handed a mortgage. Nowadays, first-time buyers are having to fight it out in order to get a mortgage for their dream home, and the less riskier you seem, the better chance you have of getting on the property ladder. Mortgage lenders in the UK have had to cut back how much they are able to lend, so it make sense that they want to use this money wisely and only give it to those that will give them the biggest return with the least risk.
Historically, a large percentage of first-time buyers, and to some extent people buying as an investment, had no, or little money to put down on their properties, and were able to lend the money from the mortgage lender, now this has changed. A lot of would be buyers are finding themselves stuck renting, until the real estate market gets better.
Why are Mortgage Rates in the UK Increasing?
If you are one of the lucky ones, and have enough money to put down a deposit on your house, it's not yet time to put your feet up, as the next stumbling block you might come across is rising mortgage rates. As banks and lenders have to pay more for the money they lend, they will pass this rate onto the borrower. Compared with the same time a couple of years ago, the average mortgage repayment has gone up by around £100 to £200 a month. There are still cheap mortgage deals out there, whether you are looking to buy to live in, or as an investment, but the better credit rating you have, the more chance you have of getting them, but for many, repayments are just too much. There is a way around this though, if you opt for a smaller property, and put your dream property on hold for a while, it may mean smaller repayments.
Why are There Not as Many Houses on the Market?
When the market gets tough, the tough seem to stay put. When whispers start to emerge of a crash in property prices, those that already have homes or who have bought as an investment decide that it will be best to stay where they are. Nobody wants to move house and not get as much money for their property as they might in a couple of years, especially if you did buy it as an investment, so people will shy away from selling their houses, which leads to not as many potential first-time buyer properties being out on the market. When there is a slump in the real estate market, lots of others social factors will usually occur, such as lower unemployment, higher food bills, and overall a higher cost of living. If somebody is struggling to pay their food and car bills, moving home is not going to be their first priority, unless they are downsizing off course.There is no escaping the fact that it is becoming increasingly harder for first-time buyers to get on the property ladder, some say this is a good thing because it is evening out the real estate market and only allowing those that should be able to own a home to purchase a property. All is not lost though, there will always be high supply for houses, it may take you a little while longer to get on the housing ladder, and may mean you will have to save up a deposit, but eventually you will get there. What comes around, goes around, so while it may be tough out there now, the UK market will in time turn around and you will find it easier to get that first step onto the housing ladder.
You might also like...